If you appointed an online marketing manager for your business, you must have heard about search engine optimization (SEO). Search engine optimization is essential if you have an online presence and want to spread it more.
On the one hand, SEO helps you understand your customers' needs and fulfill them. But, on the other hand, it helps you differentiate your brand and stand out from the competition.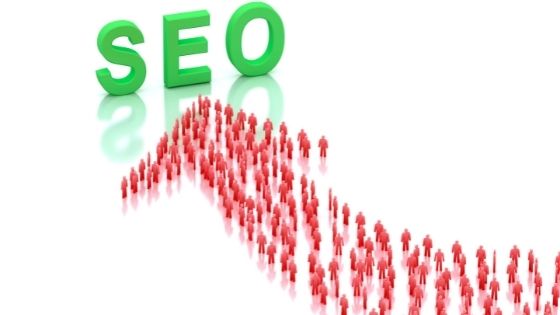 So, scroll through the article to find the answer to "how is SEO important for your business?"
How Is SEO Important To Grow Your Business?
You can plan to have your own digital marketing team for your business or reach out to an SEO firm. Either way, it will benefit your business to get more traffic and conversion.
Below you have the answer to your long-processed query, "how is SEO important for your business?"
1. Organic Search For Website Traffic
Organic search is the most vital part of your business' website performance. These types of searches bring out the search results on SERP solely depending on the user's search.
It includes the most significant part of SEO, which is keywords. The more keywords you target, the more possibility to rank on organic search results. Thus, you successfully grow the traffic with the user's search and not by any paid campaign.
2. Growth In Brand Awareness
Brand awareness is when your targeted audience or customers are aware of your brand's presence. If your brand or company already has an online presence, SEO helps it reach a larger audience.
For instance, if you have a website or social media pages, optimize them as well as the content you share. It helps increase your page and website visibility to more people than usual and boosts brand awareness.
3. Establish Trust And Credibility
As soon as you have a strong foundation for your well-developed website, the goal will shift to gaining customers' trust. A well-planned SEO strategy not only increases your credibility by increasing visibility but also by driving authority.
Authority comes with SEO tactics such as on-page optimization, natural link building, guest posting, etc. These may seem like some digital marketing jargon initially but can do wonders for your business.
4. Understanding Your Customer's Voice
If you wonder, "how is SEO important?" the answer is to understand customers' voices. Thorough research on search engine algorithms helps understand your audience's search intent.
It includes analyzing search queries, search engine result pages, and insights. Thus, you understand your user's behaviour and persona and create products and services that help them out.
5. Increase In Conversion Rate
With increased visibility and credibility comes an increasing rate of genuine conversion. SEO improves the top of the marketing funnel, increasing your brand's online visibility and trustworthiness.
Thus, reaching your targeted audience or people who are searching for your brand becomes easy. Finally, it results in a growing conversion rate from your website's organic traffic.
6. Build Customers' Trust With Better UX
User experience must be the top priority of your business. So naturally, you want to satisfy your customers' requirements with your products and services as much as possible. However, your users must be able to find your products and services to give them a go first.
Now imagine your website is not optimized correctly and is not visible to your audience or not even user-friendly. Your dream to be your users' favourite will remain far from coming true. Google and your user both can identify favourable and bad user experiences. So, SEO is essential to enhance that to build your customers' trust.
7. Local SEO Is The New Essential
Local SEO is a pivotal aspect for small to medium businesses. It optimizes your online presence for the specific vicinity to make it easy for people around you to find you. For example, a food delivery service must target the locally ranked keywords to reach the local audience.
Thus, local SEO optimization focuses on regions, cities, towns, and neighbourhoods. It again increases your visibility and SEO ranking by targeting a precise and concise audience.
8. Utilize The Buying Behaviors Of Buyers
Letting your audience know more about your brand is essential. But letting them know the most recent updates of products and services to manipulate their buying cycle is more important.
Several SEO tactics help you understand the buyers' behaviour in detail and utilize that to increase your sales. Getting updates and notifications on your most incredible deals and ongoing offers depending on their purchase trait excites them. Thus, an SEO strategy helps you to increase your sales.
Now that you got the importance of SEO for your business, let's see if your business needs it.
Does Every Type Of Business Need SEO?
If you have read this article till this point, I hope you find your answer to "how is SEO important?"
Now, you must be wondering why you would pay time or money on SEO for your business. SEO may seem unimportant when you have little to no competition in your industry. But, on the other hand, if the competition is way too high, you may feel SEO is insufficient for your recognition.
However, SEO is essential for every business with an online presence, like a website or social media page.
Conclusion
SEO is an everchanging concept in the realm of digital marketing. Search engine algorithms have been updating the manner of SEO time and again. However, one thing that remains constant is its importance.
Share this article with others if it serves the answer to "how is SEO important for your business? Also, keep reading more of our content and share your precious voice with us.