Hello there! Sorry to have cut you off midway through the top 8 tips, but we are right back with the remaining 5 tips. Hope you've gone through the first 3 and are eager and ready for the next lot!
TIP NO. 4- OUTLINING BUDGET AND PRICING
Contrary to popular knowledge, app development is extremely expensive. Especially ones that need the integration of a bunch of external APIs, Payment Gateways and LIVE functioning features. This is why; you must outline your budget right from the beginning.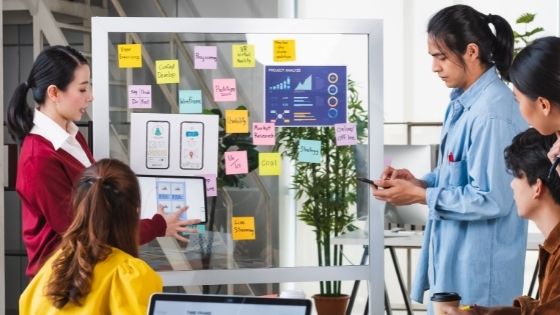 If a developer can have his or her way, they will try to add the best of everything in the app as it is being built. IF you can give an outline of exactly how much you wish to spend and the kind of timeline you have in mind, your team will be a lot more effective in being able to make sure that they can deliver the right kind of Gojek clone app to you at a price point that is more or less convenient to you.
TIP NO. 5- SIGN A NON DISCLOSURE AGREEMENT
When you try to materialise an intangible idea into a tangible and marketable product, there is a lot of excitement around it. Especially when it comes to a holistic app like the Gojek clone app that caters to over 82 different services under a single umbrella. However, regardless of the good intentions and the excitement, you don't want to leak your ideas into the market before it is available for download.
Therefore, make sure that you get your team to sign a well-drafted non-disclosure agreement with you to make sure that any and all information pertaining to the project remains confidential. The NDA should be clearly worded and discussed with the entire team before you even begin the project.
TIP NO. 6 – SCRUITINIZE YOUR APP
Your app can feel like your baby. You conceive the idea, nurture it to fruition and finally get to see something beautiful coming out of it. This is why; it might seem a little harsh when you get to the quality analysis stage.
But, word to the wise, do not get complacent or biased and be as thorough in your scrutiny as possible. Because, if you don't do it, the market will do it for you. Make sure that you either have a very reliable on mobile app tester on your team or you hire a third party (remember to get your Non Disclosure agreement, every time there is a third party involved) quality analysis team to go through your app. If you can find the problems right now, you can nip them in the bud. Once your app rolls out for mass downloads, it will start developing a reputation.
TIP NO. 7 – SKIP IT ALL AND BUY LAUNCH READY GOJEK CLONE APP
In this day and age of modern serviceability and technology, you don't have to waste all that time, money and effort in trying to build an app from scratch, you can simply invest in a launch-ready on-demand Gojek clone app that is built by a white label on-demand mobile app development company.
All you need to do is find a company that is already into on-demand mobile app development with at least a decade's worth of experience. Check out of they offer white label services and if they have a ready-made Gojek clone app. Take a demo of their app and see if it is working the way you like it and then simply go ahead and launch the app under your server credentials on the iOS app store and the Google Play store.
By doing this, you will not only end up saving a whole lot of money, but you will also be able to reach the market in less than a week's time. Since the app is already in a ready state, the mobile app development company would only take 4 to 5 business days to white label it with your logo, brand name and other custom changes.
TIP NO. 8 – CREATE A MARKETING STRATEGY
We live in a digital era where the consumer is extremely empowered. We like to look up the search engines before we buy anything for reviews online and for its commercials to see what type of a brand we are dealing with. This is why, when you launch your own app, make sure that you too create a great marketing campaign. Before this, you can refer to the Gojek marketing strategies that are effective and result-driven. You have to be able to create enough buzz around your app to make sure that people know what you are offering and whether or not you are a reliable brand.
CONCLUSION
The Gojek clone app is a wonderful doorway into the on-demand multi-services business. Every savvy entrepreneur around the world with any inclination towards this industry is trying to get their hands on their own Gojek clone app. There are two ways to go about it: Either build it yourself or purchase a ready-made Gojek clone app.
If you are planning to build your Gojek clone app yourself, the top 6 points should be a great help to you. If you are looking to buy a ready-made Gojek clone app then the 7th point should be a good read for you. The final point works and is important for both cases.
On the whole, the Gojek clone app is a profitable and marketable solution that you must invest in right away. So, gear up and get going!