The engagement of employees is essential to the success and expansion of any organization. Employee engagement is also essential to a company's success. A lack of engagement can result in decreased morale, productivity, and retention rates, as well as a decline in overall profitability. With the right ideas, techniques, and resources, firms can engage their staff and maximize their potential.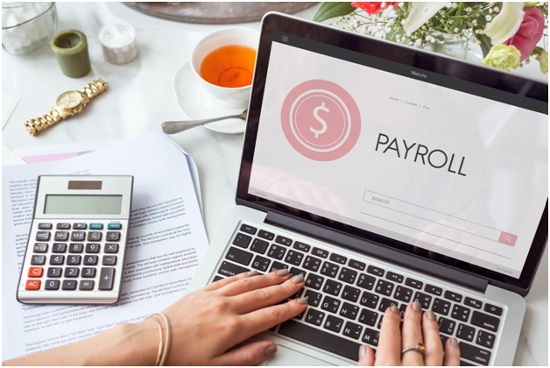 Investing in HR management software is one of the best methods to guarantee employee engagement. This program helps companies and HR administrators boost employee engagement.
In this article, we'll look at six ways HR software can help improve employee engagement and retention.
How does HR Software help companies to increase Employee Retention Rates?
Organizational growth and success depend critically on the dedication and hard work of its staff. After all, workers are whin a firm is built on, and thus disengaged workers put the whole enterprise in danger. Low employee involvement lowers morale, output, retention, and revenues. Companies may guarantee their workers are enthusiastic and productive by implementing the appropriate strategies, techniques, and resources.
Helps Focus More on Staff Growth
To be successful in the workplace, a sense of loyalty and commitment to the organization is essential. To accomplish this, employees must feel that their work is valued and that their career advancement and personal development are encouraged. Consequently, growth and development opportunities are essential components of any successful retention strategy. With the advent of HR payroll software, it is now simpler than ever to schedule and organize training sessions, monitor performance improvement, and more – all from a single platform.
This has made it much simpler to provide employees with the tools they need to develop and progress in their roles, which has fostered a greater sense of loyalty and commitment to the organization. Organizations can also keep employees motivated, productive, and devoted by offering these professional and personal development opportunities.
Automate HR Daily Tasks
As an HR professional, it can be challenging to keep up with daily work demands. In addition to payroll processing, time tracking, and employee onboarding, tasks can rapidly accumulate. Here comes the HR management system into play. HR professionals will have more time at their disposal to concentrate on more significant areas of their jobs if the monotonous duties that they perform regularly are automated.
HR professionals can concentrate on managing employee data, identifying potential training opportunities, and evaluating performance when they have more time on their hands. This is essential for any organization to build a robust and successful workforce. Get to know each person individually to create an environment where everyone can perform at their best.
Rewards Program
At the end of the day, it all comes down to the benefits and acknowledgment that employees receive. A person may find it easier to remain with an organization if it has a rewards program that is competitive. Human resources software helps here. It helps to run a recognition program, which helps them to motivate their staff members.
It keeps people interested and motivated to work hard and achieve goals. Additionally, it gives employers the opportunity to recognize and commend the efforts of their staff members. Therefore, if you really want to create a rewards and recognition system that will encourage your employees, you should seriously consider investing in HR software.
Streamline Performance Assessments
As a manager, you are aware of how challenging it can be to maintain track of employee performance data. Manually tracking progress over time can be tedious and time-consuming. HR administration software greatly simplifies this task! Such software allows access to employee data, enabling managers to quickly identify enhancement opportunities and provide timely feedback.
This eventually makes it simpler for HT managers to make sure that their employees are achieving their maximum performance. It can also streamline performance reviews. This software provides managers with the information they will require to manage their team effectively and make sure that everyone is achieving their goals.
Improve Internal Communication
Human resource management systems with messaging applications can also help improve internal communication and employee engagement as the workplace adapts to the rapid pace of technological change. Using this software, organizations can establish a more streamlined method of internal communication, facilitating employees' access to all the latest updates and information concerning the company.
Best Human Resource Management Software for Employee Retention
Having established the value of HR payroll software in retention strategy, the next step is to select the most effective HR management product.
Therefore, here are some things to think about while selecting software for your company.
The program should improve staff performance.
It must ensure happy workers.
Streamlined methods of hiring
Ability to calculate, leave and process employee timesheets and payroll
Simple navigation and input methods
Conclusion
It's common knowledge that it might be difficult to keep good employees around. If an employee quits, there will always be someone else to take up their position. This can be especially challenging if many of your workers are leaving in search of a better work-life balance. The advent of modern computing has unquestionably simplified the challenge of maintaining a contented workforce. Investing in reliable human resources software allows businesses to better manage their staff. The software allows employers to keep tabs on workers' attendance and productivity levels, as well as recognize and reward those who go above and beyond.