The HR manager's job is one of the most difficult. The HR manager is responsible for many things, including the recruitment and salary processes and taking care of all employee issues. The HR manager acts as a bridge between employees' activities and the firm's strategic goals. This includes making sure new employees are on boarded smoothly.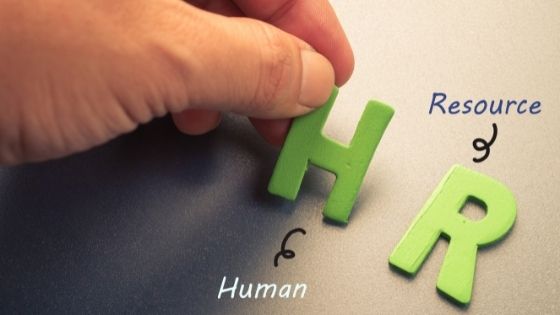 One of the most valuable tools for managing human resources is a system. The human resource management software (HRMS) can also be called human resource information system, HRIS, and human capital system (HCM). The combination of the Enterprise Resource Planning (ERP), HRM software, and HRM software makes it easy to manage daily HR activities. The technology wave has influenced every aspect of modern life, making it more tech-savvy. It has given rise to HRM software.
Features of HRMS Software
The HRM software can perform various HR activities, which are listed below.
Recruitment
Payroll Management
Data storage for employees
Administration of benefits
Performance management for employees
Employees' attendance and time
Monitoring of employee competencies
The training received by employees should be recorded
Data handling includes data acquisition, storage, analysis, and distribution to different stakeholders
Tracking and granting leave
Financial transactions:
Each employee's report file should be kept track of and available for anyone who needs it.
List of Top HRMS Software in India
The number of HR activities has increased. To meet changing requirements, the effectiveness and scope of HRM technology have also improved. Here is a list of the top 11 HRM software in India.
These are the leading software:
1. Keka
It is one of the most popular HRM software in India. It was launched in 2016 as an HRM software. It is unique because it aims to improve employee experience and be more employee-centric. It has won many awards for its HRM software and has a large customer base with many well-known brands. It is widely regarded as the best payroll software. However, it also offers many other features such as centralized information, secure data, employee portals, and much more.
2. GreytHR
It is one of the most trusted names in HR software. Established in 1994, the company has over 9000+ customers in more than 150 Indian cities. It offers many features such as payroll processing, leave management and attendance management, employee management, employee lifecycle management, easy accessibility through its mobile app, exceptional guidance, and many other. This HRMS has been loved for over 25 years.
3. Ultimate Business Systems (UBS)
Automated workflow is the way to go and it is the future. Automated solutions are time-efficient and more productive. Human Resource Management Software is the new trend in this modern business world currently. Ultimate Business System (UBS) offers a top-of-the-line HRMS software Noida with automated tools that not only handles your HR tasks but also ensures overall business growth.
4. SumHR
Sum HR is one of the top five HRM software for startups in India. It was launched in 2013 to simplify HR and payroll processes. The cloud-based HR software aims to cut down on paper and improve the efficiency of the HR department. This software also offers easy navigation. This web-based software performs tax calculation, bonus calculation, employee engagement activities, salary monitoring, and many others.
5. Quandle
It is a top-rated HRM software that helps in strategic management. It is highly engaging and effective at reducing employee turnover. It is the HR tech partner for more than 200 companies and the customer's choice software for 2020. It offers interactive calendar views, flexible and smart leave management, customizable leaves, tracking options, and many other features. The chatbot feature, which is AI-enabled, is loved by all who have used it.
6. 247 HRM
247HRM was awarded the 2018 HR Tech and Conference Award. It is a user-friendly and feature-rich software. 247HRM has an interactive dashboard that allows you to customize the solution for your company. This HRM offers many features, including timesheets for each employee, talent management, and expense management. It also provides an employee-friendly portal and self-service portal.
7. Zoho People
An HCM solution can be described as a web-based payroll and HR management system. It offers customizable solutions that can be tailored to meet the needs of any organization. This software is known as the 360° HR Solution. It provides many features, including efficient data management and HR activities, performance evaluations, and employee management.
8. HR Mantra
This is an excellent provider of HRM solutions in India, available on every platform, including android and windows. It has won many awards for its HR solution, which it has offered since 2010. HRMantra provides more than just regular attendance management and leaves management. It also promises to reduce employee time by 30 minutes and give 10 times the ROI.
9. Pocket HRMS
It is a product of Saga Software Solutions and provides all features necessary for the HR domain, from hiring to firing. An interactive chat box simplifies the process and ensures data security for all employees. The chatbox makes HR more efficient by automating onboarding, payroll management, and RR analytics. You won't regret working with this smart solution provider.
10. PeopleWorks
This HRM solution is designed to deliver better quality, continuity, and sustainability. It is equipped with 22 HR modules, a strategic UI interface and has revolutionized the HR department. It aims to increase the overall performance of employees by providing diverse recruitment solutions and receiving great user-experience feedback. It is a cloud-based software that integrates with a mobility provider, making it a game-changing tool.
11. Office
Software that assists employees throughout their entire life cycle can be mobile-ready and cloud-based. It offers solutions for large and mid-sized enterprises. It looks at performance, appraisals, learning, development, and other areas.