Do you appreciate employees for all the hard work they put in? While some employers try to appreciate their workers, most do not recognize and appreciate their workers as expected. Everyone likes being appreciated when they do something good.
As an employer, you must learn to appreciate your employees as a way of improving performance. When you appreciate your workers, it makes them feel good and put more effort into their duties. Studies have shown that organizations with elaborate reward programs for their employees are more successful compared to those without.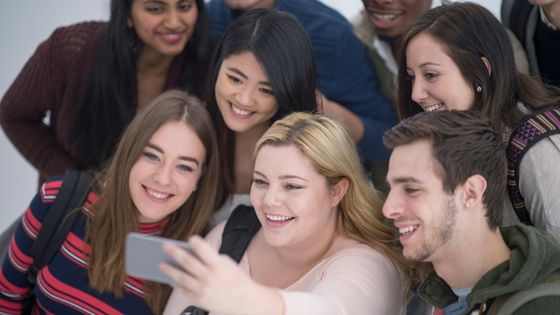 1. It helps Create a Robust Company Culture
When you show gratitude and appreciation to your employees, it creates positive interpersonal relations. Saying thank you or offering rewards to employees who have performed well positively affects team dynamics and communication. Employees will feel they are part of the company and that everything they do is recognized.
Employee appreciation and recognition encourage a culture of empathy, kindness and motivation. This brings great benefits to you and your workforce as it demonstrates that your values are aligned with those of the company.
2. It Encourages Peer-to-Peer Recognition
When you set an example of appreciation in your company, the same is likely to be replicated by all employees. It will promote what is commonly referred to as peer-to-peer recognition culture. When appreciation and recognition begin at the top level, it will trickle down to peer-to-peer appreciation and interaction. What is important is to develop a platform where peers can publicly appreciate their fellow workers. This will not only improve performance but also encourage positive communication.
3. Enhances Morale and Happiness
Your main objective for an active and agile workforce is to cope and keep high levels for every employee. When workers are appreciated, they feel recognized and valued for the work they do at the company. However small or simple a reward is, it will bring joy and happiness to the person being appreciated. This will motivate them to perform even better at work. The idea is to make employees feel that whatever they do is not taken for granted.
4. It Creates a Positive Work Environment
You are likely to experience a positive work environment when you promote a culture of recognition and appreciation in the workplace. This is because of the positive energy generated by those being appreciated. The most important thing is to ensure that the rewarding process is fair and every employee is rewarded accordingly. Employees will have a positive outlook about the company and transmit the same to their co-workers and the general public.
5. Appreciation Encourages Healthy Competition
Appreciation is also a great way of encouraging healthy competition in the workplace. Other workers will feel motivated to work hard and be recognized for their achievements. For example, you can use custom plaques to recognize and award the best employees every month annually.
The good news is that these custom-shaped awards are more personalized. They can be inscribed with personalized information about the person being awarded. This can encourage other employees to perform better to receive such an award.
6. Decreases Turnover and Improves Retention of Employees
No employee would like to stay long in a company that doesn't recognize and appreciate their efforts. Research has shown that over 50% of employees quit their jobs due to a lack of appreciation from their employers. Unappreciated employees are also twice unproductive compared to those who are appreciated for their work.
The best way to improve performance, retain employees and reduce employee turnover is by acknowledging the efforts made by every employee toward the success of the organization. It is difficult to gain employee trust, tenure and loyalty without appreciating them.
7. Makes Employees Brand Advocates
Employees who are appreciated will be motivated to share their experiences with their family and friends. This means they can turn into great ambassadors for your organization. Doing so will not only give your company a positive public image but also promote your products and services. This is likely to improve sales and attract talent to your organization.
It is no secret that appreciating employees improve work performance. When employees are recognized for their efforts, they feel motivated to do more for the company.