We all are aware of the importance of content in this digital world. Any website that contains low-quality or no content has to face repercussions from the audience and the search engines. Without the existence of high-quality content, your website is incomplete. Among several factors you need to take care of while curating content, avoiding duplication stands at the top. The existence of duplication can cause a lot of harm to your website. It can deteriorate all your efforts and hurt the credibility of your site. Therefore, you must learn how to avoid duplicate content on your website. If you wish to get the answer to this query, stick to this content until the end and figure out ways to help you avoid duplication.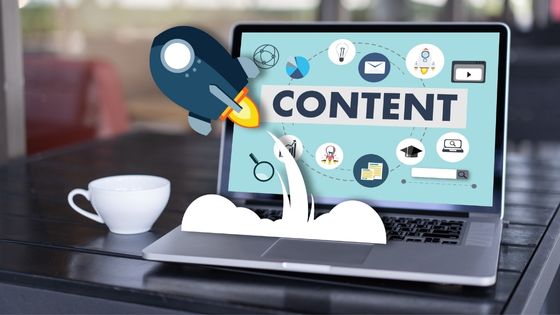 Explore Untapped Topics
Duplication can be disastrous for you and your website if you don't provide anything useful and valuable to the audience. One of the best ways to avoid duplicate content on your website is by exploring the topics that haven't been discussed by the competitors in your niche. Of course, there is no such topic that a user cannot find over the web, but the upcoming inventions or predictions about the advancement in technology can be created on your own. No matter what niche you are working in, there would be something that hasn't been touched by you or your competitors. Exploring such topics and writing about them can eliminate duplication's nuisance. It will help you win the audience's heart, and your rankings in the search engine result pages will also rise as Google admires fresh and unique content.
Thorough Research
If the previous way is of no use to you due to the simplicity of the niche you are working in, then you can rely on the thorough research method to avoid plagiarism on your website. When you are asked to write again and again about a single thing, duplication becomes common. Many writers complain about this fact and provide duplicate content to the websites while giving the reason for no availability of unique information. However, that's not entirely true, as you can conduct thorough research to find things that haven't been discussed earlier on your website. By deeply investigating a topic, you may come across several subtopics and the things related to it. You can make use of such information and make some intelligent moves to come up with duplication-free content.
Use a Different Style & Tone
Sometimes duplication occurs due to the usage of the same style and the same tone in all types of content. If you won't quit this practice and follow the same pattern, you will eventually start duplication without realizing it. When you are short of information and the same thing needs to be discussed without the existence of plagiarism, then you can try following a different pattern, which includes style and tone. If your articles revolve around an optimistic or persuasive tone, you can shift the gears and try formulating content with a humorous or informal tone. This strategy will give you a new way of presenting the same things without committing plagiarism.
Detect the Instances of Plagiarism
Even after putting all your effort and time into writing content uniquely, you cannot be 100% sure that your content is plagiarism-free. It is because unintentional plagiarism can occur in anyone's work. To avoid this sort of duplication, you need to detect the instances of plagiarism existing in your work. You cannot pass on your work to get published on the website without detecting and removing the instances of plagiarism, even if they are unintentional. Therefore, you can rely on a free plagiarism checker that works on advanced and automated algorithms to check for plagiarism. By entering your content on this tool, you'll be able to get your work checked in depth for plagiarism. Even if a single phrase is matched with another source, this tool will detect it and let you know instantaneously.
Remove Plagiarism
While using a plagiarism checker, you may come across a wide range of portions in your text that are duplicated from other sources over the web. Instead of scratching your head and thinking about rewriting the entire content again, you can paraphrase online using a paraphrasing tool. This AI-generated tool works on advanced algorithms to paraphrase while maintaining its context. You can quickly eliminate duplication with this online facility's help. The paraphrase tool is based on artificial intelligence technology, which makes sure to provide you with human-friendly content in a matter of seconds.