In this modern tech-growing world, remote and hybrid work trends are continuing to increase. Numerous organizations are implementing an entire remote or hybrid work model as it benefits them and their employees both. It becomes easy for employees to work from home, and it also saves massive costs of the business.
Apart from the various advantages of the remote work model, it can be disastrous if not managed well. Managing a remote team is not everyone's cup of tea, so it must be handled precisely. There are various tech item that can be useful for a business. In the lack of in-person communication and interaction, digital tools assist managers in bringing their teams and tasks together.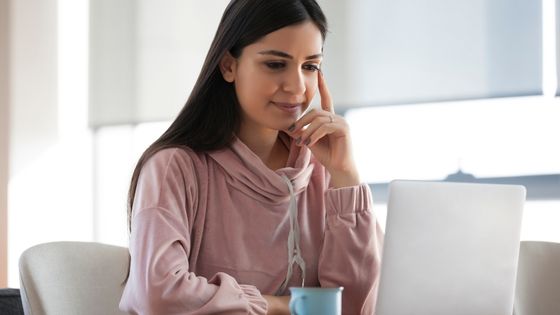 There has been a significant increase in the number of digital tools used for different purposes, so it becomes difficult for companies to choose the best. We have made it easy here by listing the top efficient tools that can be useful to organizations.
ClickUp – Task Management Tool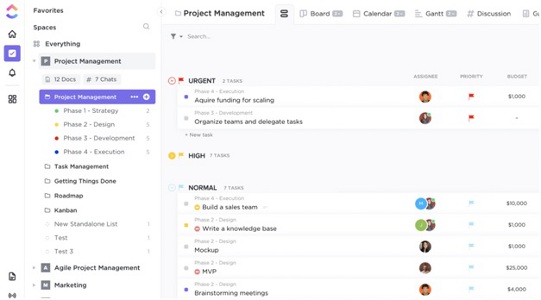 Managing multiple tasks simultaneously is not easy at all, and it's even more complex in a remote work setup. Tracking progress, testing the quality of the work, and meeting deadlines – all these tasks become more difficult when you can not communicate with the team members in-person.
ClickUp is an efficient project management tool where managers can plan different projects, schedule tasks & assign them and track work progress. In addition, they can communicate and collaborate with the team easily.
Key Features
Users can create task checklists and sub-tasks from various ready-made templates. And they can even filter, reorder, sort, search, and view tasks in such a manner most convenient to them. It includes Gantt charts, calendars, and timelines for visualizing tasks.
ClickUp also offers features for document collaboration where users can create documents, leave comments, share them, and others can edit them. Team members can even chat with each other to discuss important aspects of the project.
The tool includes six types of built-in reports so managers can have accurate data on their team and work. In addition, the administrator can set a custom dashboard also to gather the critical data.
Users can easily set reminders for tasks or communication so that anything does not get missed.
EasySendy Pro – Email Automation & Newsletter Tool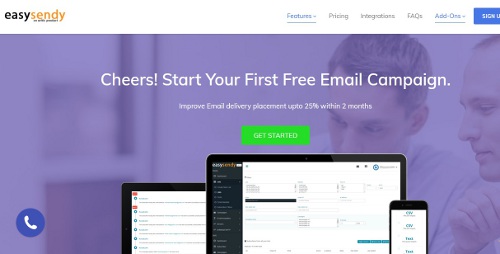 Keeping the remote teams up-to-date with the latest news and projects is a daunting task. An email automation and newsletter tool can be helpful in such cases.
EasySendy Pro is one of the most reliable and cost-effective email automation and newsletter tools present in the market. The platform has a drag-and-drop editor to design and create newsletters. It supports integrations with popular services such as Salesforce and Zapier.
Key Features
It provides segmented and personalized emails to users to increase engagement.
The tool allows users to schedule emails for future delivery.
It has a reliable delivery engine that ensures that the emails are sent to the right person.
It has an analytics module to track the performance of the emails.
The platform also provides a feature to test the emails before sending them out.
FactoTime – Time Tracking Tool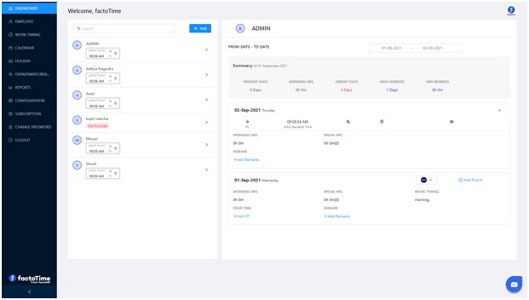 Managers must keep track of employees' attendance in the remote work setting to ensure they provide enough time for the tasks. But it is not as easy as it seems, so an attendance tracking tool can simplify this for managers and HRs.
factoTime is a prominent tool that captures attendance in real-time. Its extensive features helps managers monitor their employees' time-in and time-out, thus improving their accountability and punctuality. With the help of this attendance data, this system calculates total working hours, which can further be used while computing employee salaries.
Key Features
Employees can easily mark their attendance punches through their devices, while managers can track their location.
It uses punch with selfie and location and QR code to reduce buddy punching while attendance capturing.
You can simply define the pay rates and frequency (e.g., hourly, daily, monthly). Then, this tool will manage all the salary calculations.
You can create multiple shifts and rosters and assign them to different teams/workers.
It also helps you create a company's working calendar along with holiday management.
In case of employees' leave, the status of employees will be automatically marked as absent.
BlueJeans – Meeting Management Tool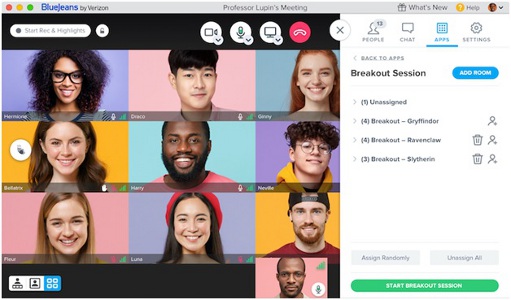 Staying connected with every team member and information is essential; therefore, meetings make it easy to plan and implement something. But, the WFH model lacks in-person communication, so a meeting management app can be helpful.
BlueJeans is a well-known web conferencing tool that assists teams in managing remote meetings. All users have a private meeting room on the cloud to schedule and host meetings. In addition, it offers integrations with Outlook and Google Calendar to keep everything organized.
Key Features
BlueJeans supports multiple devices and operating systems, so the users do not need to worry about that aspect. And Dolby audio enables a crystal clear and distraction-free sound experience.
Users can capture the highlights of the meetings and share them with each other, so critical information can be pinned out.
The platform aids the visual needs of remote teams as it allows screen sharing. It makes long discussions and explanations go easy.
Webinars and the events management module of the tool facilitate a great virtual event experience where up to 1,50,000 attendees and 150 presenters can join the event.
HelpScout – Customer Support Tool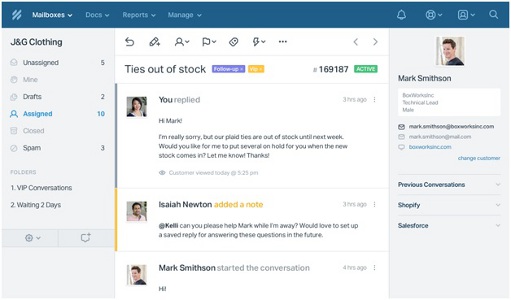 Customer support is one of the most critical business processes, and a company must have an efficient support team. The support team's efficiency highly influences customer retention rates.
HelpScout is a leading name among organizations to automate their customer support services and enable a greater experience. The tool mainly focuses on email and chat support and centralizes the support queue so the users can work from a single platform.
Key Features
Phone, chat, and email conversations can be handled from a single mailbox. And they can even separate mailboxes to organize the conversations across teams, email addresses, or brands.
Customer profiles are easily accessible through HelpScout as it enables account histories and quick links to internal systems.
The tool offers six different types of reports – email, chat, phone, company, happiness, and docs. In addition, report views can also be edited to get better visibility into the data.
It offers satisfaction feedback to measure customer satisfaction. Customers give ratings on email replies, and managers can see it to know the satisfaction rate.
Document360 – Document Management Tool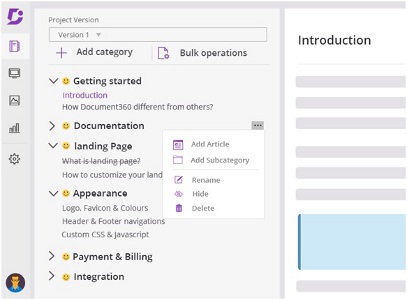 Operating in a remote work environment means you have to manage every single piece of information virtually, in documents, images, videos, or other sources. A large number of documents create confusion, and it is complex to manage, so a document management tool can help where you can find any critical information when needed.
Document360 assists remote workers in managing multiple documents in a single database so that a particular document can be tracked easily. Team members can create, share and edit documents in real-time.
Key Features
The app enables the version history of every document so that past versions can be restored at any time.
Access permissions can be defined on different roles, so the document owner has control over which user can access which content.
If the document needs to be reviewed, then you can just tag the particular user and leave a comment, and they will be notified.
The tool supports code snippets in documents and enables a code-friendly formatting view.
Final Thoughts
Remote working has revolutionized the way organizations operate globally and has helped them save various costs. However, communication problems, lack of self-motivation, time zones, etc., are some challenges that always prevail. That's why you need the assistance of digital tools for ease of work. It will also help you improve employee relations. Above-discussed tools can help remote teams to manage different processes.