Every business needs technology to help it succeed. In recent years, technology has revolutionized how businesses operate. It helps businesses connect with customers, manage their finances, and streamline operations. However, with so many different types of technology available, investors must leverage their resources to purchase only the most essential tools for their business. The following is a list of seven tech items every business owner needs:
1. A Laptop or a Computer
As a business owner, you need to be able to access your email, documents, and files from anywhere using a laptop or computer. You can easily access your work at the office, on the road, or at home. In addition, a laptop or computer provides various features and applications that can help you be more productive. For example, you can use word processing and spreadsheet programs to create documents and track data. You can also use the devices to connect with customers and clients through email and social media.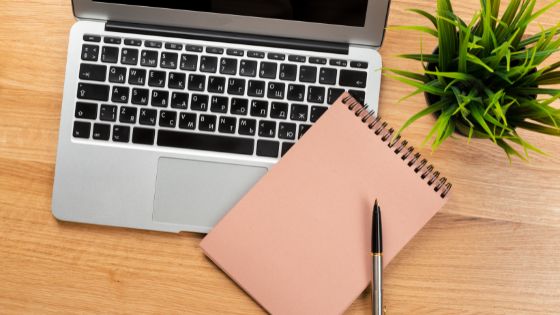 2. Customer Relationship Management (CRM) System
As any business owner knows, maintaining good customer relationships is essential to success. A Customer Relationship Management (CRM) system can help you keep track of customer interactions, identify patterns and trends, and better understand their needs. In addition, a CRM system can automate some of the tasks associated with customer relations, such as follow-up emails and appointment reminders. As a result, a CRM system can save you time and help you build strong relationships with your customers.
3. Cybersecurity Solution
As a business owner, you have a lot on your plate. However, one thing you can't afford to overlook is cybersecurity. In today's digital age, businesses of all sizes are vulnerable to cyber-attacks. From hacking and data breaches to phishing scams, there are various ways criminals can target your business.
As a result, it's essential to have a comprehensive cybersecurity solution in place. Collaborating with a cybersecurity provider can protect your business from the ever-evolving threat landscape. In addition to protecting your data and systems, a good cybersecurity solution will also help you comply with industry regulations.
4. Business Website
In today's digital world, every business needs a website. Customers use the internet to research potential purchases, and a business website is a perfect way to display what you have to offer. A website also allows you to reach a wider audience than you would be able to through traditional methods like print advertising. In addition, with e-commerce capabilities, you can even sell your products and services directly from your website.
5. Security Surveillance System
Security surveillance systems are essential to help protect your business. They can help deter crime, and if a crime does occur, they can provide evidence to identify and apprehend the perpetrator. In today's world, a business owner needs to be proactive about security, and a surveillance system is an essential part of any security plan. For example, a GPS tracking system ensures the safety of your employees as they travel to and from job sites.
If you have a fleet of vehicles, this system can also help you keep track of their location and ensure they serve the intended purpose. For businesses that deal with sensitive data, a security camera system can help to protect this information from theft or misuse. And for businesses in high-crime areas, a security system can be a valuable tool in deterring crime.
6. Customer Interaction Management System
As any business owner knows, blissful clients are fundamental for an effective business. Not only do satisfied customers provide positive word-of-mouth marketing, but they are also more likely to become repeat customers. However, keeping track of customer interactions can be challenging, especially for businesses with a large customer base.
A customer interaction management system can help business owners identify areas they need to improve by tracking customer communications and recording customer feedback. In addition, it can help businesses to resolve issues quickly and efficiently.
7. Payment Processing Software
Whether you run a brick-and-mortar store or an online business, it would help if you had a payment processing solution to make sales and keep your customers happy. There are different payment processing software options, so it's important to research and choose the right one for your business.
Some helpful features include accepting multiple types of payments, secure transaction processing, and easy integration with your existing accounting software. A good payment processing solution will make it easy for you to take payments and keep track of your sales, so you can focus on running your business.
Technology has revolutionized the business world, and every business needs essential tools to be successful. The seven tech items listed are necessary for any business owner. Investors shouldn't ignore technology because it has paved the way for efficiency, cost-effective solutions, and better customer engagement. Besides, it helps you succeed in the competitive landscape.