Supreme comfort, luxurious features, and a premium driving experience are qualities that define a luxury car. A quiet cabin, set massage and ventilation, ambient lighting, and a host of other exclusive accessories combine to give luxury cars the best driving experience money can buy. Below is a breakdown of the top 8 luxury cars you can own.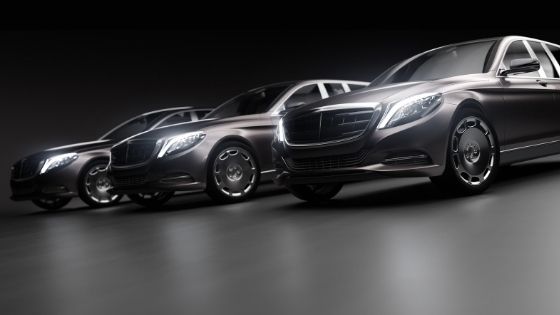 1. Mercedes S Class
While Mercedes has a capable E-class segment, their S-class car segment is almost synonymous with luxury and excellence. It sports a sleek exterior with polished surfaces, eye-catching headlights, and a front grill. The interior is finished with fine leather and wood veneers and is highly customizable to suit clients' preferences. The S class range boasts an active body control and a fully active suspension that adjusts automatically to improve the vehicle's stability and ride comfort.
2. Audi A8
Audi has been producing range-topping luxury cars for decades. Their flagship model, the A8, is well equipped to rival the S Class and the BMW 7 Series range. Heated and massage-capable front and rear seats are a standard option in this vehicle. Its active air suspension system scans the road ahead for imperfections and adjusts accordingly to deliver a silky-smooth ride. Its massive front grill and ultra-modern headlights make it instantly recognizable.
3. BMW 7 series
The 7 series from BMW is another iconic luxury car that delivers limousine-like luxury on four wheels. The car's engine and powertrain deliver plenty of power and torque, making it one of the top accelerating luxury cars on the market. Its highly interactive iDrive infotainment system features premium center controls and a host of compatibility options. The 7 series scores highly on safety features too. Blindspot assist and semi-autonomous steering are standard options that further refine the driving experience.
4. Range Rover autobiography
The range rover car lineup includes the popular Vogue, sport, and HSE models. However, the long-wheelbase SVAutobiography is most synonymous with supreme luxury. The SVAutobiography is a four-seater SUV with lounge-themed seating for its back passengers. Luxury amenities for back seat passengers include fold-out aluminum tray tables, refrigerated champagne storage, sliding panoramic roof, and heated massage seats.
5. Porsche Panamera
German automaker, Porsche is famous for its elegant luxury cars that are great for everyday use. Over the years, Porsche has widened its luxury car segment and now offers both sedans and compact SUVs. The Panamera models boast a premium cabin in soft leather and exotic wood inlays. The Panamera's turbocharged v6 and v8 engines make it fun to drive, similar to their 911 and 718 models.
6. Mini Cooper
Despite its compact size, the Mini Cooper has grown to become a fan-favorite to many people due to its customizability and unique features. The mini cooper range includes the mini Clubman, Convertible, Countryman, and the limited Oxford Edition for a more budget-friendly option for college students. Customizable interior packages, rims, and engine packages are what you can expect with this vehicle. If you live in Pennsylvania, you can take advantage and the convenience of finding a Mini Cooper repair in West Chester, PA as one of the benefits their Pennsylvania dealership has to offer for their clients.
7. Rolls Royce Ghost
If you seek supreme luxury and refinement, then the Rolls Royce ghost should be top of your list. The rolls Royce ghost is expertly put together to deliver safety and luxury in every ride. Its mass dampers and suspension allow the ghost to float along seamlessly on the road to neutralize lumps and road imperfections. Its interior is finished with the finest leather and wood inlays. An advanced infotainment system, starlight headliners, and lamb wool carpeting deliver unrivaled comfort to both passengers and drivers.
8. Bentley Flying Spur
Bentley's third-generation flying spur is a four-door limousine with plenty of luxury features. Its twin-turbo engine makes 626 horsepower to propel the car to 60 mph in less than four seconds. Its opulent cabin and interior are finished in beautifully stitched leather, wood inlays, and veneered table trays. The flying spur comes standard with anti-roll bars, all-wheel steering, and dynamic driving.
Conclusion
Despite the growing dominance of trucks and SUVs, many automakers continue to have great interest in the luxury car segment. However, only a few luxury brands stand out for delivering silky smooth riding experiences and quality that lasts for ages.