Real estate activity management software, also referred to as real estate agency software equips real estate agents with the tools necessary to handle all facets of their real estate firm. The ultimate purpose of real estate property management software is to manage and monitor all client, corporate, and agent-related activities. Real estate activity management tools provide a single system for streamlining and automating transaction data and documentation, client and asset data, and administrative tasks.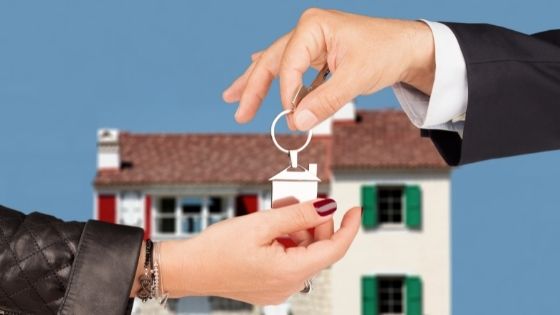 These solutions enable agents to do duties such as creating and formatting agreements and contracts with electronic signatures, integrating with or offering an integrated CRM software system, and managing real estate property.
1. Closers' Choice
Settlement agents, title businesses, and legal firms utilize it. The tool allows users to manage all of their paperwork from one screen, take electronic orders, and import data from the underwriter. Additionally, it provides escrow accounting features.
Create document bundles and exchange them securely using a secure gateway or built-in email templates to shave even more time off order preparation. This is a huge win for real estate brokers as numerous states have now enforced the usage of encrypted communications.
2. EasySoft
Easysoft's real estate closing software has served small and single practitioner real estate law companies for over 35 years. Their legal software is geared for lawyers, not title firms, as seen by our price. For lawyers who have other responsibilities and wish to give closing services to their clients while keeping the company in-house, Easysoft is the ideal real estate closing solution. Attorneys who prefer not to deal with difficult, expensive solutions for services they provide on a limited basis realize that Easysoft's real estate software can give the automation and functionality they want. There is no guessing or piecemeal additions required to get a comprehensive real estate closing system from Easysoft Legal Software, and you will not need any technical expertise to get it up and running fast.
3. E-closing
E-Closing is a web-based platform for closing and title processing transactions. It enables users to control all parts of the closure process, from order entry to discharge tracking. It is utilized in residential and business closings and was designed by title agents. This program enables you to accept vendor orders electronically for the most efficient processing. Over 700 title businesses throughout the nation utilize this cloud-based software.
While technology is not everything when making such a wide choice, it does speak to the title company's efficiency and dedication to mistake reduction. When a title business utilizes the same technology as the realtor and underwriter, it reduces the likelihood of paperwork mistakes. It speeds up the process by eliminating the need to repeat information collecting stages.
4. RamQuest
RamQuest is another highly customized closing solution developed primarily for title and settlement agents and corporations, making it a strong competitor to SoftPro. While the program is incredibly extensive and complete in terms of required paperwork and computations, most real estate lawyers do not need a large number of features and integrations to handle closings.
RamQuest touts its products and devotes an entire page of its website and a white paper to software deployment. That equates to costly, custom-built, expensive, and difficult-to-install software systems — just the opposite of what a small real estate closing law business needs in a software system. A high-priced "set-up" charge is also possible, dependent on their website's "featured" material.
Ramquest's final software pricing is in the high range and unpublished on the internet, implying that price and affordability are not among their selling features. Paying premium prices for capabilities that lawyers often do not want, to give their low frequency of closings, does not justify the costs of Ramquest, particularly when alternative solutions on the market may satisfy their requirements for half the price or less.
Technology is a strong indicator of a title company's commitment to its future development objectives. A business committed to providing a smooth client experience will use cutting-edge technology to speed the closing process and ensure the most efficient exchange of information possible. Whether you're an agent, loan officer, or client, take a minute to inquire about technology. Your closing date may be contingent upon it.