Securing business data is of utmost importance in today's digital age. With increasing amounts of sensitive information being stored and processed on computers, companies must protect their data from theft, unauthorized access, and other malicious activities. Here are several reasons why securing business data is so important.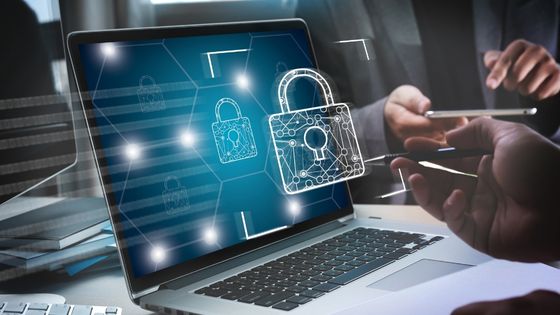 Compliance
When it comes to the criteria for data security, many different types of enterprises are held to stringent regulatory standards. For instance, organizations operating in the healthcare and financial sectors must comply with HIPAA and PCI DSS standards, which stipulate that such businesses must safeguard sensitive data and prevent illegal access. A corporation can incur hefty penalties and suffer reputational harm if they do not comply with certain requirements.
Protection of Intellectual Property
The protection of the intellectual property is essential for businesses since they often own sensitive information as well as trade secrets, the disclosure of which might result in considerable monetary losses. Companies may safeguard their intellectual property and prevent illegal access to sensitive information by protecting their data and preventing unlawful access.
Data Breach Prevention
The loss of sensitive customer data may have very negative repercussions for organizations. Hackers can access sensitive information such as client data, financial information, and other secret information, which may result in identity theft and financial losses. Data security through services like data analytics services can help to avoid data breaches and decreases the danger of sensitive information being obtained by unauthorized parties.
Keeping Customer's Trust
When businesses show their dedication to the privacy and safety of their customers by securely protecting the personal information of those consumers, they can keep the trust of those customers. This can improve client trust, which may result in repeat business and favorable connections with existing customers.
Maintaining the Continuity of Company Operations
Natural disasters such as fires, floods, and earthquakes can interfere with business operations and put firms in danger of losing crucial data. Even in the case of a catastrophic incident, businesses can guarantee the continuation of their operations if they take the necessary precautions, such as regularly and securely backing up their data and developing contingency plans.
How Can You Secure Your Business?
To secure business data, companies can implement several best practices, including:
Encryption
Encrypting sensitive data makes it unreadable to unauthorized parties and helps prevent data breaches
Access Controls
Limiting access to sensitive data to only authorized individuals helps prevent unauthorized access.
Regular Backups
Regularly backing up data ensures that it can be recovered in the event of a disaster or data loss.
Security Awareness Training
Educating employees about the importance of data security and how to protect sensitive information can help prevent data breaches caused by human error.
Regular Software Updates
Keeping software up-to-date helps ensure that any security vulnerabilities are patched, reducing the risk of data breaches.
Are There Any Potential Drawbacks of Securing Your Business?
Yes, there are potential drawbacks to securing a business:
Cost: Implementing security measures can be expensive, requiring technology, personnel, and training investment.
Complexity: Securing a business can be complex and time-consuming, requiring specialized knowledge and technical expertise.
Interference with Operations: The deployment of security measures can impact the day-to-day operations of a business, leading to disruptions and decreased productivity.
Decreased User Experience: Using security measures such as authentication procedures and encryption can negatively impact the user experience.
Maintenance: Maintaining security measures requires ongoing effort and attention, leading to ongoing costs and management overhead.
False Sense of Security: A reliance on security measures can give business owners a false sense of security, leading to complacency and an increased risk of security breaches.
Balancing Security and Convenience: Finding the right balance between security and convenience can be difficult, as increasing security measures can negatively impact user experience and convenience.
Conclusion
Securing business data is crucial for protecting sensitive information, maintaining customer trust, and ensuring the continuity of business operations. Companies should implement best practices such as encryption, access controls, regular backups, security awareness training, and software updates to ensure their data remains secure. By taking data security seriously, companies can protect their information and minimize the risk of data breaches, ensuring their success and longevity in today's digital age.