Aerospace services are critical to the operation of many businesses and industries. As such, it is important to have a well-designed and efficient production process. There are several ways to improve the production process in aerospace services. In this blog post, we will explore 7 of them. Implementing these improvements can increase productivity and efficiency in your aerospace service business.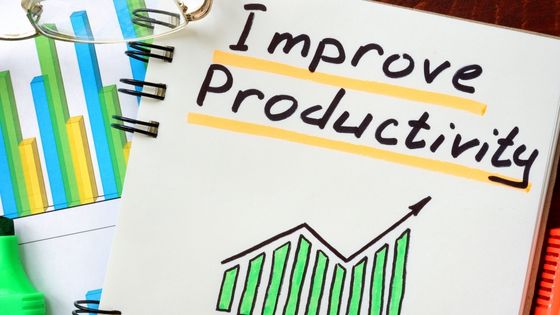 1. Have a Quality Assurance Team in Place
Quality assurance is essential in any production process, especially when dealing with aerospace services. A quality assurance team dedicated to evaluating your processes and products can help ensure that they are done correctly and efficiently. This team should be well-informed about the industry standards and regulations and have experience working in this field. By doing so, they can ensure that all processes are completed correctly and according to expectations.
2. Automate Repetitive Tasks
Automating repetitive tasks is a great way to improve efficiency in production processes. Automated systems can save time, money, and labor while still producing high-quality results. This automation can be done through the use of robotics, machine learning, or artificial intelligence. This type of automation can not only help to streamline processes but also improve the accuracy and reliability of your output.
3. Invest in High-quality Equipment and Data Collection
High-quality equipment is essential for any production process. Investing in industrial-grade machinery is a great way to ensure that your processes are accurate and efficient. Be sure to invest in machines with the necessary capabilities to handle the complexity of aerospace services that can be easily maintained.
Data-driven decision-making is a powerful tool for improving the efficiency of production processes. By collecting data about your operations, you can identify areas of improvement and make informed decisions on optimizing them. Utilizing data analytics, machine learning, and other advanced technologies can help you gain valuable insights into your process that can then be used to improve efficiency. Doing this will ultimately save time and money by increasing production output while reducing waste.
4. Utilize Lean Manufacturing
Lean manufacturing is a production system that focuses on reducing waste and increasing efficiency. By utilizing lean principles, you can reduce the time and resources it takes to complete tasks, thus saving money and improving the overall productivity of your operations. Additionally, lean manufacturing processes can help identify areas of improvement and allow you to make adjustments to improve efficiency.
5. Invest in a Quality Management System
A quality management system (QMS) is essential for any organization involved in manufacturing processes. A QMS helps to ensure that outputs meet the desired quality levels and are produced in a timely manner. Investing in a quality management system is beneficial for improving accuracy and reducing costs. Additionally, a QMS can provide valuable data about your production process, allowing you to make adjustments as needed.
6. Controlling Facility Conditions
Proper facility conditions are essential to the success of any production process. Controlling temperature, air quality, and other factors ensure that your equipment remains in optimal condition and operates properly. Additionally, it is important to keep the facility clean and organized for safety and increased efficiency. Some facility conditions that require controlling include temperature, air circulation and ventilation, humidity, and noise levels. The temperature should remain consistent throughout the facility and should not be too hot or too cold. Likewise, the humidity should be controlled to prevent corrosion and condensation.
7. Implement Predictive Maintenance
Predictive maintenance is a process that uses machine learning to identify potential problems before they occur. Effectively using machine learning in manufacturing helps identify possible failure or maintenance issues before they become full-blown problems; saving you time and money. Additionally, this approach can help identify other improvement opportunities that may be lurking in the production process. Implementing predictive maintenance ensures that all processes run smoothly, resulting in improved efficiency and productivity.
Conclusion
Aerospace production processes are complex and require a great deal of precision. Achieving efficiency and productivity in aerospace services is a challenge, but with the right strategies, it can be done. Utilizing the tips mentioned in this article, you can create a streamlined production process and reduce costs while improving quality. By taking these steps, you can be sure to maximize efficiency and productivity for your organization.