Climate change, the greenhouse effect, and global warming are our reality. CO2 emissions between 1960 and 2020 increased by 400%, with 67% of this surge taking place since 1990. The three countries that emit the most are America, China, and India. Half of all CO2 emissions are to their account. A mere handful of countries (ten) around the globe are guilty collectively of 80% of CO2 emissions. Interestingly, there is no distinction between the rates of emission of developing and developed countries. What are some of the ways these regions can change citizen and business behavior to cut down their emissions per capita? We take a look at three areas where governmental education and programs can make a difference.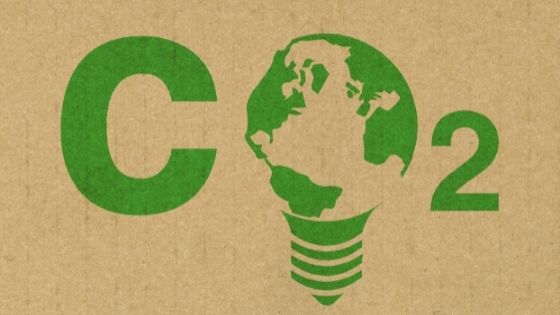 Which Vehicles Produce Less Emissions Per Capita?
Statistics show that your mode of transport as an individual adds the most to your carbon footprint. Altogether, globally, 20% of CO2 comes from transport. This could be reduced by three quarters simply by walking or cycling everywhere but long-distance drives. Traveling by train rather than by car will lower your CO2 production by 80%, and 84% for choosing a train ride over a plane flight. However, differences in CO2 emissions are attributable to variances in train occupancy, the number of passengers, types, and specifications of cars, how long each trip is, and train electricity sources.
The use of public transportation versus car takes 4,800 pounds off your carbon footprint a year. In the US, studies calculated that people living close to bus stops or railway stations drive 4,400 miles less per individual than comparable households elsewhere.
The government can improve public transportation to a high standard. This will bring a benefit of 37,000,000 tons annually in CO2 reduction.
Which Digital Media Produces Less Emissions Per Capita?
3.7% of the world's CO2 emissions come from the internet and its subsidiary systems. This will be doubled over the next three years to 2025. There are 4 billion internet users.
Manufacturing, shipping, powering, and cooling are the four functions that cause the internet, hardware, and software to use large amounts of our energy resources. Many Cloud companies are 100% committed to meeting renewable energy goals and you can contribute by storing your data in the Cloud. A Lenovo tablet uses less energy than a standard desktop PC. If everyone dims the monitor on their PC or laptop to 70%, instead of 100%, it will save as much as 20% on CO2 emissions per capita.
Which Energy Sources Produce Less Emissions Per Capita?
The energy source with the lowest CO2 per capita is wind energy. Winds responsible for 11 CO2 per kilowatt of electricity, and 12 CO2 per kilowatt of electricity, respectively, are onshore and offshore winds. Nuclear energy is next at 12 CO2 per kilowatt.
Global renewable energy can be generated by over 60% using hydropower. However, hydropower is not a clean source of energy.
Governments can use this knowledge to increase energy renewal and decrease CO2 released into the atmosphere.
There is a joint role and responsibility held by the government, commerce, and citizens to reduce CO2 emissions per capita and overcome the dangers it poses.