It makes sense that the better-suited a space is for its purpose, the easier it is for that purpose to be fulfilled. This applies to offices, where productivity and focus are most valuable. To increase the opportunities for these two elements to thrive, the environment must be created with this purpose in mind. Here are some practical ways you can create an office environment perfectly tailored for success.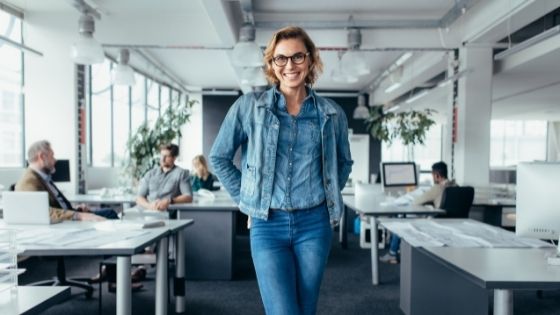 Adequate Space
Whether you are designing your home office or looking for space to expand your business, your office will need to be large enough for the number of people expected to use it. If this is just you in your home office, you will know how much or how little space you are willing to work in, whereas if you employ other people, then you will need to make sure that you find enough room to accommodate them and the equipment they need to perform their roles. Working in a tight, crowded space is unpleasant and difficult to work in.
Comfortable Furniture
If you work alone, you should consider how you like to work best. Perhaps a standing desk is best for you or an ergonomically designed office chair. If you are creating an office space for more people, make sure all furniture is up to standard so that the people using it don't risk spinal issues, joint pain, or eye strain while working. Some points to consider when setting up office furniture include:
Wrists should be straight with the forearm with elbows at a right angle.
The top of the computer monitor or laptop screen should be level with the user's eyes.
Feet should be able to touch the ground flat with knees at a right angle.
For a standing desk, adjust the surface to elbow height.
Quality Equipment
Investing in equipment that will remain reliable is important for an office to feel functional. Research the devices or hardware you plan to use and choose carefully based on your budget and standards. You can find a range of printing equipment at Gulf Business Solutions and learn what will meet your office needs. Strike a balance between opting for high-end equipment that will last and staying within your budget. The right equipment will help you and whoever else shares the office space achieve goals with less friction.
Consideration for the Little Details
The smaller details of your office space can have just as much of an impact on your productivity as the larger aspects. How you choose to light, decorate, and arrange the room will greatly affect the mood and atmosphere. Soft, bright light will encourage energy and concentration. If you find that you work best in silence, soundproof your home office with acoustic foam panels, wall coverings, or a thick rug to absorb noise.
Ultimately, the best office environment is one that is specially tailored towards helping whoever works in it to achieve their full potential. Keep this in mind when creating your optimal office space.