A written exclusion of liability is called a disclaimer. Such documents first appeared in the United States. It is needed to notify that people will not be held liable for their actions or those of third parties in the future. It should be remembered that ignorance of the law does not exempt a person from liability if their actions were wrongful. However, in some cases, such a notice will help to avoid a prosecution. A liability waiver form can be found in the press, various articles and interviews, blogs, and in many other fields of activity.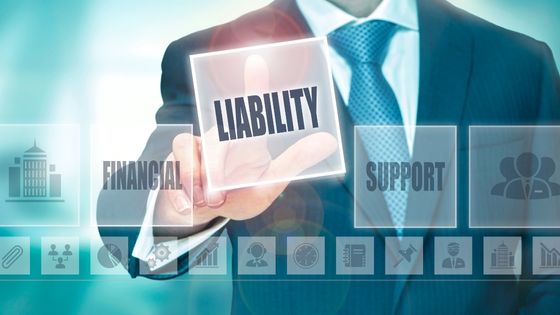 How a disclaimer looks like
Ordinary people can find such an appeal very often in their lives. Very often on different sites it is possible to find the text: "The portal is not responsible for the content provided, and does not wish to offend anyone in any way." In the business field, such an appeal makes a warning to the parties that the applicant will not be liable for causing inconveniences or other aspects. However, it is important that the document is properly filled out. It is possible to find a ready-made release of liability form, which will help to compile everything correctly.
Why is it necessary to compile a disclaimer?
The most obvious reason is that companies want to protect themselves from claims. This type of contract or notice allows users to familiarize themselves with all the possible risks and decide for themselves whether to go further. In various fields of activity, there can be situations when one of the parties remains dissatisfied with the result, or something can cause harm to them. In this case, a written waiver of liability signed by all parties helps to further peacefully resolve the conflict or just an unpleasant situation.
Basic requirements
It is important that the form is created with all the requirements in mind. It should contain detailed information about what the client may encounter.
The release from liability template should be written in such a way that a person can quickly understand what the message is about. The message should be clear, not hidden by different fonts and such.
Each participant must carefully read such an agreement and sign it at the end. The signature is a confirmation that the person agrees to all the offers and will not make any further claims.
When writing a disclaimer agreement, it should be considered:
In the case of writing the own form, it is better to avoid legal terms that may seem complicated to people who are unfamiliar in this matter;
It is better to make the text larger, so that the reader can easily understand everything;
It is worth eliminating blank spaces in the document, as many will think that they will be amended, after the contract is signed.
Contracts that have been created using a waiver software cannot completely protect a person from being held liable. However, they should be stored for a long time, so that in case of contingencies, it will be possible to prove the case.
Creation of documents in PandaDoc
Are you thinking about how to properly draft a disclaimer? The PandaDoc platform will then be a great option. This portal provides many tools and ready-made templates that significantly reduce the time of documents creation. The portal also opens up the possibility to sign documents electronically.
Users can work from any device and not be tied to a specific location. On the website, during the trial period, it is possible to get acquainted with all the offered tool packages. Thanks to this, the portal is widely known and is very popular in the global market, since it helps to create very important documents without making much effort.