If you suffer a major finger injury at work as a result of someone else's carelessness, you may be eligible to file a compensation claim. Some finger wounds are serious, and they might limit your ability to work or do typical everyday tasks at home or somewhere else. It's possible that you'll recover completely from your finger injury over time, or that the damage may be lifelong.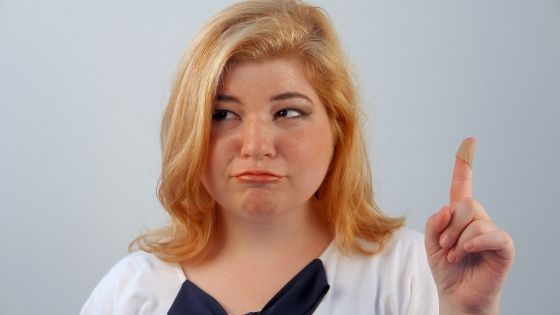 You may be thinking how much a cut finger at work is worth when it comes time to settle or go to trial if you have a personal injury case involving one.
In this piece, you'll look at some examples of previous finger injury settlements, as well as some important aspects to consider when seeking to value a finger injury insurance claim or personal injury case
What Causes Work-Related Finger Injuries?
Finger cuts can occur in the workplace for a variety of reasons, ranging from more acute injuries caused by accidents to injuries. which develop symptoms over time as a result of repetitive motions and stress. In many situations, these injuries are caused by worker or employer misconduct or defective equipment.
Injured employees may be free to pursue compensation through a workers' compensation claim in any circumstance. When employees go offsite in business or personal automobiles to get from one place to another, they may have a finger cut at work, putting them at risk of road accidents. Even if there are no visible symptoms at the time of the event, the damage may show itself over time.
Filing a Workers' Compensation Claim for Finger Cuts at Work
Workers are typically afraid to submit workers' compensation claims for any form of work-related injury due to a lack of knowledge of the procedure, but a skilled and experienced solicitor can assist them through it. you can choose to file a claim with the state or with your company.
Individuals must give a full documented report of the incident to their employer within 4 weeks of suffering the injury, apart from wounds that don't show symptoms for a long time after the initial accident. The employer will have the option of accepting or rejecting the claim but will be required to justify their decision in writing. Individuals can still submit a claim with the  Workers' Compensation Commission. if the employer refuses the claim.
What Is The Best Way To Prove Employer Neglect?
To bring a valid claim against an employer for a cut finger at work, you must prove that the workplace accident could have been prevented and that you did nothing to contribute to your workplace injury. As part of its legal obligation to keep you safe at work, your employer must have ensured the following.
That you received suitable and appropriate training in order to accomplish the task that was assigned to you.
That you would be provided with ongoing training on a regular basis
That all equipment, tools, and machinery are kept in excellent working condition, and that they are repaired and maintained on a regular basis according to the manufacturer's instructions.
Amounts of Compensation for Finger Cuts
When it comes to compensation claims, various fingers are assigned different valuations, which may surprise many individuals.  which are usually employed as a basis for new finger pain compensation claims.
A simple finger fracture might result in a compensation payment of up to £4,055.
Compensation ranges from £3,370 to £5,000 for the partial loss of a little finger.
Compensation for the removal or loss of a little finger ranges from £7,380 to £10,440.
Compensation ranges from £7,780 to £10,440 for a broken index finger that affects grip function.
Compensation ranges from £10,380 to £15,990 for partial loss of an index finger that affects grip or function.
How Do I File A Compensation Claim For A Cut Finger At Work?
After a work-related cut finger, seeking medical treatment should always be a top concern. While pay is vital, your health should come first. Even if you believe you have only received a small finger injury, the damage may be more serious than it appears. Moreover, if you do not seek medical assistance for an apparently tiny cut, it may become inflamed and develop.
They recommend maintaining a record of all the costs and expenses you've experienced as a result of your injuries, in addition to gathering proof of your employer's carelessness  This might be important in seeking specific damages,