Learning Quran is one of the beautiful deeds in Islam. If you learn the Quran you will have a special place in Jannah. The Quran is the easiest book to learn. When you desire to learn the Quran you should start at an early stage.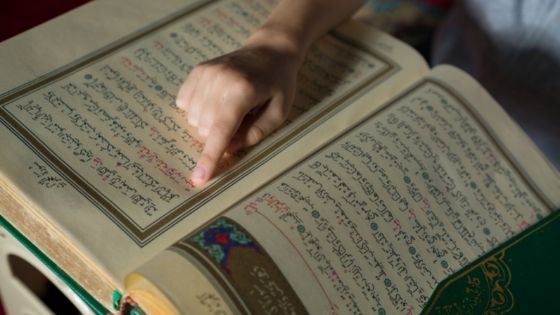 When you want your child to learn the Quran you should take each step carefully. At the age of 5 parents are not satisfied to send their child to mosque or madrasa, they can avail themselves the opportunity to learn Quran online.
Learn Quran online platform are much in demand, especially in non-muslim communities.
Steps to Make Your Child Learn Quran
Recite Quran In Front Of Your Child
Listening to the Holy Quran recitation with a deep and concentrated heart has an incalculable benefit. As a result, a child's first step in learning might be listening to the Holy Quran.
So parents should recite the Quran In Front of the child in this way the child will start taking interest in the Quran.
Encourage Your Child
Don't put your children under too much stress or ask them to accomplish too much at once. Listening to the Qur'an should not be challenging. Promote consistency, but just spend a few minutes at a time piquing your children's interest.
In the future, they may wish to listen/recite for greater lengths of time. Also, be courteous and refrain from punishing your children, since this may cause them to dislike the Qur'an or frighten them into only listening to it while you're there or because you said so. Remember that the aim is for them to enjoy the Qur'an, not only to listen to it to cheer you up.
Explain Them The importance of Learning Quran
When the kids know the importance of learning the Quran they will learn by heart. They will understand the objective of these sessions once you explain some of the benefits of memorizing the Bible. Teaching them the benefits of memorizing the Quran before doing so will result in sincere desires, regularity, and perseverance. The arguments for teaching your child to memorize the Quran are as follows; they may surprise and thrill them.
Hire a Quran Tutor
Hiring a Quran teacher will help your kid to learn the Quran easily. You will be tension free from many things like reaching the mosque on time, or any other harsh situation.
Join learn Quran Online Classes
If you are not able to Hire any Quran teacher. You can easily join the learn Quran online program. Online Quran programs have expert teachers, they have done several courses. Online Quran academies are quite helpful. They provide you with many benefits.
One On One Session
Some children do not feel comfortable with others. They want to learn alone. So for that kind of child you can set one on one sessions. In which the tutor will only focus on your kid and they will easily memorize the Quran
Flexible Schedule
If your child is a night learner and you face difficulty in finding a suitable Quran tutor. Online Quran classes are the solution to this problem. In online Quran Classes, you can set the timing according to your ease.
Discounts Offered
Learning the Quran online also offers discounts. If your two or more kids are interested in learning the Quran online. The online Quran academy offers you a discount on 2nd and tir children. So online Quran classes are quite affordable.
Switch Quran Tutor
Although all the Quran tutors of the online Quran academy are professional. They have certain criteria of selection. If your kid is still not comfortable learning with a specific teacher. You can simply switch teachers and take classes with other teachers.
Free Trial
You can take free sessions in online classes. If you are not sure or satisfied with online learning. You can simply take a few free classes. The option of a free trial is available in all the online Quran academies.
Patience
The Quran is not a difficult book. But some kids still lose their interest at the start. Always encourage your child to have some patience. Try to learn over and over again. Learn the Quran with a calm mind and clear heart.
Bottom Line
May Allah bless every child who wants to learn Quran. Learning the Quran is much easier when you learn the Quran online. It is safe and secure. You can learn by sitting in your comfortable place.