You all know that a new member is just added to the Apple family. Yes, we are talking about iPhone 11. So what's new in this model? If we talk about speed; yes it is faster than the previous model. But if we talk about camera quality; yes it is way nice! The camera quality of the iPhone 11 is much better than the prior one. But other than these two features, what's new in these models? Are these models are an invention or just iteration?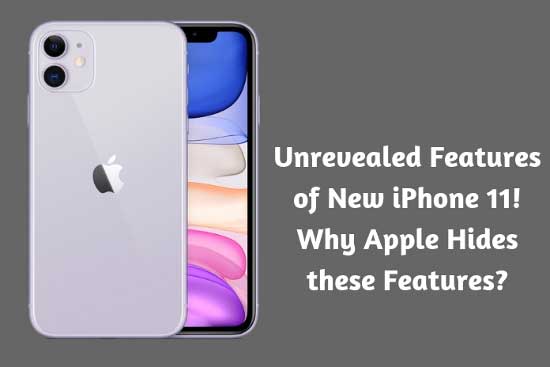 Most of the customers concluded that the hardware is good but the software is not satisfying. If you are spending your money on buying the iPhone 11 and not satisfied; this can be a real disappointment. There are chances that there can be fixed in upcoming updates. Apple is full of surprises; like you have seen earlier in case of Bluetooth in Apple TV and iPod Touch. Software is something which can be modified and update later in life.
The new feature of the iPhone is reverse wireless charging. With your iPhone and its internal battery which are mingled as Qi charging plate. With this feature, it becomes very easy to charge Qi equipped peripherals. If we talk about the camera; the iPhone did a lot. As you know that Google's Pixel 4 has provided numerous advanced features for imaging quality. iPhone 11 have powerful camera quality which makes it stay in imaging battle. The other and most powerful surprise for iPhone users can be the geo-tag network. Tim Cook's team is working on this project which is used for locating devices from other devices. You may have seen one feature of this project i.e. connection to AppleDrop with the help of using the location of two iPhones. The possible targets for this project can be small trackers which can be attached with luggage or key rings. This feature will have to track devices easily. Other then these features there can be many other features surprises for you. Well, there are months for New Year party; just wait to see what's new in iPhone's bag for your Christmas gift.