If you're a business owner who wants to rank higher in search engine results pages (SERPs), then you need to focus on local SEO. This involves optimizing your website and online presence for localized searches. When it comes to search engines, it's not just about global reach anymore; rather, it's about being visible for the searches that matter most to your business. Often, these are the people in the local community.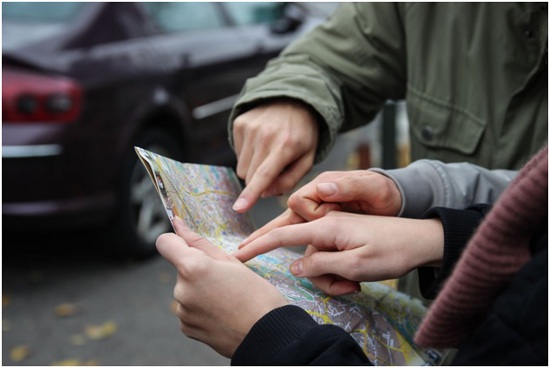 To help you make the most of local SEO, we've put together a list of powerful tips. By following these tips, you can improve your ranking in SERPs and get more visibility (and traffic) for your business.
Optimize Google My Business
First, make sure you have a Google My Business (GMB) listing. GMB is a free platform that allows businesses to manage their online presence on Google. This includes things like your business name, address, phone number, hours of operation, website, and more.
Having a GMB listing is important for local SEO because it helps you show up in relevant Google searches. For example, if someone searches for "restaurants near me," your GMB listing could appear in the search results.
Perform an Audit
How do you know if your local SEO efforts are working? By performing an audit. This will help you identify any areas where you may need to make some changes or improvements. There are a few key things you'll want to look for when performing an audit:
Are your NAP details (name, address, phone number) consistent across all your online listings?
Do you have a GMB listing? If so, is it complete and up to date?
Are you using the right keywords?
Do you have any negative reviews?
Work with SEO Experts
If you want to boost your local SEO, it's a good idea to work with local SEO specialists in West Palm Beach who know what they're doing. With the right company, you can get your website to rank higher in search engine results pages, get more traffic to your site, and improve your bottom line. While the specialists work on your SEO strategy, you focus on your business.
Get Listed in Local Directories
One way to improve your local SEO is to get listed in as many local directories as you can. Many online and offline directories list businesses in specific categories; when people search for businesses in your category, your business will come up if it's listed.
To get started, search "local directories" and your city or region. Furthermore, you can also find directories specific to your industry. For example, if you're a plumber, you might search for "plumbing directories."
Use Social Media
If you aren't already, start using social media to promote your business. Create profiles on Facebook, Twitter, LinkedIn, and any other relevant platforms. Make sure to include your business name, address, and phone number on your profile so that potential customers can easily find you.
Encourage Customers to Leave Online Reviews
These days, consumers trust online reviews as much as personal recommendations. Encourage your customers to leave reviews on your Google My Business page, Yelp, and other relevant platforms. The more positive reviews you have, the better your chances of ranking higher in local search results.
Improve Internal Linking
Finally, take some time to improve your website's internal linking; this means adding links from your website pages to other relevant pages on your site. Doing so helps search engines understand the structure of your website and makes it easier for them to index your content. It also helps improve your website's overall link equity, which can further boost your local SEO efforts.
By following these seven tips, you can give your local SEO a real boost this year!