Customers are the base of any business. Without them, the business would not exist in the first place. Customer satisfaction is what every business should strive for. Because satisfied customers are easy to retain. The maximum business happens through these retained customers. The number of new customers is always lesser than the retained customers. This is why a business needs to hold onto the old customers. Point of Sale Systems is custom-made for businesses to retain their customers and help the business thrive.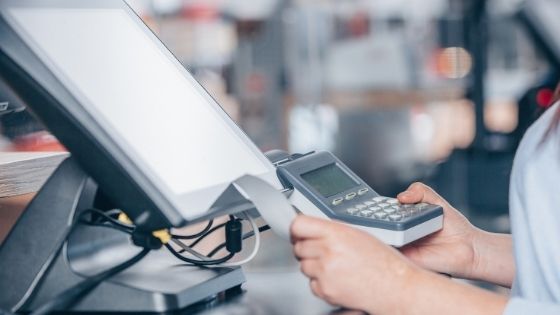 Point of sale systems helps in seamless and efficient management for the entire business. But how do POS systems help in customer services? How can POS systems make customers happy? No matter what type of retail business you have, read on to know the factors of POS systems that help you improve your customer service.
Quicker Transactions
The consumer group of this era has no patience to wait for receiving their goods. They want their products and they want it now! The involvement of a long period of time will anger them and put you in an unsolvable situation. You need to have point-of-sale systems that provide you with a faster transaction service. Install a modern POS system and watch the transaction line vanishing within a matter of minutes. This would also ensure that the customer is getting a good experience. They are not waiting to pay. With the minimum span of time, they are getting their work done seamlessly.
Have Flexible Payment Options
Businesses grow when they embrace flexibility and convenience. You have to be flexible in terms of setting payment options for the consumers. Today's consumer is tech-savvy and hardly carries cash. If you are one of the retailers that still accept payments in cash, it's high time to change that. Because that reason alone can make you lose your customers. Even cards are becoming a problem. Sometimes, certain machines cannot read certain cards and that becomes a hassle for the customer as well as you. And the customer might just leave your shop to get their things from a more tech-savvy retailer. The retail point of sale systems helps you to achieve that particular technologically advanced and contactless transaction. Consumers can pay through their mobiles or just with one touch of their visa cards.
Giving Customers What They Want
If you don't have a POS system, then you have to remember the entire inventory of your shop. This can lead to you forgetting where certain products are when the customer asks for them. When you are installing a POS system, the system automatically keeps a track of all your inventory and has a live insight of where a product is situated in the shop. So, when a consumer asks for a certain thing, you would be able to help them get that in no time. Remember again, today's consumer hates to wait. They don't have the patience to wait for you to search and browse through the aisles before you find the product they want. With POS systems, you can track any of your products with just a touch. The customers would leave with satisfaction from your service.
Providing Mobility to The Customers
With the modern-day POS systems, several providers give you the mobility to reach out to their customers and help them out while they search and select their desired products. You can help them out to find their desired product from the mobile POS system, saving time. The entire process of selecting, buying, and paying for their products can be done without making them stand in a line through your iPad point of sale systems. The customer feedback in this case would be brilliant. This would also play a vital role for you in helping customers who opt for spot-on buys.
Keeping the customers satisfied is the topmost priority of any business, irrespective of the type or size of the business. As a retail business, it becomes immensely important for you to retain old customers with excellent customer service. And with exemplary customer services, you would also draw the attention of new consumers. This in turn will help you to broaden your business more. Point of Sale Systems, upgrade you to the new era of management control, that would eventually help you in growing your business. Get in touch with companies like Retail Control Systems that provide the best and hassle-free POS systems. Thank me later!