Introduction
When it comes to home construction or renovation, drywall installation is a task that requires precision and efficiency. The process of installing drywall screws can be time-consuming and tedious, but if you utilize the right tools and accessories, the experience can be significantly improved. This article will delve into the various tools and accessories every contractor and do-it-yourself enthusiast should have in their arsenal when installing drywall screws.
Screw Gun
The main tool needed for installing drywall screws is a screw gun, also known as a drywall screwdriver. This tool is designed specifically for the task of driving screws into drywall while maintaining a consistent depth, ensuring proper installation.
Screw guns vary in power and speed, with some models having variable speed settings or clutch control. These features can help you work faster and give you more control over the depth of the screw, which is essential for a successful drywall installation. Look for a screw gun with a comfortable grip and ergonomic design, as well as one that has a nose piece that can be adjusted to accommodate different screw lengths.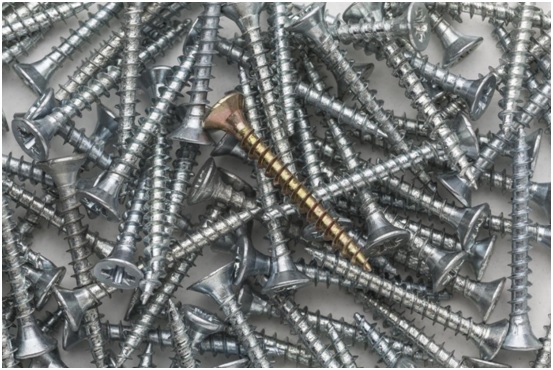 Drywall Dimpler
A drywall dimpler, also known as a screw setter or depth setter, is an accessory that attaches to a screw gun or regular power drill. This tool ensures that screws are driven to a consistent depth below the surface of the drywall without causing damage.
A drywall dimpler usually features an adjustable collar that allows you to control the depth of the screw, ensuring a professional finish in your drywall installation. They come in various shapes and sizes; some even have added features like a magnetic tip to hold the screw in place.
Auto-Feed Screw System
An auto-feed screw system is a tool specifically designed to speed up the process of installing drywall screws. These systems typically consist of a screw gun or power drill attachment that feeds collated screws automatically.
Auto-feed systems require you to position the screw gun at the appropriate depth and angle, press the trigger, and the system drives a screw into the drywall, then automatically loads the next screw. This greatly increases speed and efficiency when compared to manually loading each screw.
Drywall Screw Setter
A drywall screw setter is another accessory that can be used with a screw gun or power drill to help maintain consistency in screw depth. These simple devices typically have a bit that holds the screw and a collar that determines the depth of the screw.
To use a drywall screw setter, insert the screw into the bit and adjust the collar to the desired depth. As you drive the screw into the drywall, the collar prevents the bit from going too deep and ensures a consistent depth every time.
Collated Drywall Screws
Collated drywall screws are a time-saving accessory when installing drywall. These screws are available in strips or coils, which can be loaded into an auto-feed screw system or manual collated screwdriver.
The benefits of using collated screws include increased speed and efficiency during installation, as well as less chance of dropping screws, which can be frustrating and time-consuming to retrieve. Plus, collated screws typically come in consistent lengths, ensuring uniformity in your installation.
Drywall Corner Bead
A drywall corner bead is an accessory that provides protection and reinforcement to the edges of your drywall installation. They are vital for maintaining the structural integrity of your drywall, especially in high-traffic areas.
Corner beads are available in various materials, including metal, vinyl, and paper-faced, each with its own advantages and disadvantages. Regardless of the material you choose, corner beads should be adhered to the drywall edges with either screws or adhesive, depending on the manufacturer's recommendations.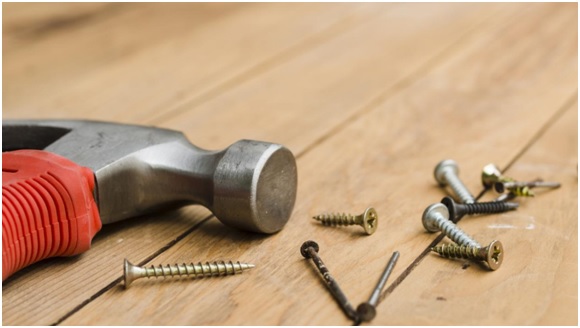 Drywall T-Square
A drywall T-square is a simple yet essential tool for cutting drywall accurately. This large T-shaped ruler has a straight edge for cutting and a perpendicular edge to ensure a perfect 90-degree angle.
Whether cutting drywall to fit around doors, windows, or other obstacles or to achieve the correct size for a particular area, a drywall T-square is a must-have tool for any drywall installation project.
Conclusion
These essential tools and accessories make a professional and efficient drywall installation easier. By investing in a screw gun, drywall dimpler, auto-feed screw system, drywall screw setter, collated drywall screws, drywall corner bead, and a drywall T-square, you will save time and effort while ensuring a high-quality result.
Equipping your toolbox with these items will not only make the task of installing drywall easier but also provide a higher level of accuracy, ensuring a clean and professional finish in your home. So, whether you're a seasoned contractor or a DIY enthusiast, don't start your next drywall project without first stocking up on these essential tools and accessories.