Did you know that franchising is big business? Franchises can be found everywhere and the vast majority of them are successful. With a proven model and the support of a larger organization, franchises have the potential to be incredibly lucrative. However, there is still work and effort needed from the franchisee to ensure success. Below are some tips that can help make your franchise a successful one: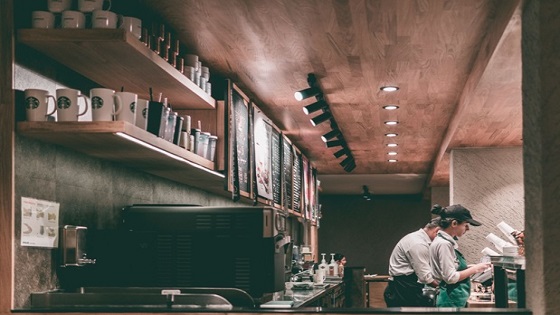 Have a Clear Vision
Having a clear vision for your franchise will help you stay focused on what's important. Just because you're running a franchise doesn't mean you don't need a plan, or the ability to be flexible. Set clear goals for your franchise and make sure that everyone involved understands what those goals are.
Follow the Training
Most franchises have a comprehensive training program that teaches you the basics of running the business. It's important to follow this training closely; this will ensure that you're doing things the right way and not cutting corners. After all, the franchiser has been through it all over the years and knows how to find success in the market. Why would you not want to get from them?
Be Innovative
Just because a franchise is successful doesn't mean it isn't open to change. In fact, businesses must be willing and able to innovate to stay competitive. As a franchisee, you should be looking for ways to improve the business model and make it even more successful. From introducing new products or services to offering customer loyalty schemes, it's important to be creative and come up with ideas that will help your franchise stand out from the rest.
Seek Extra Training
Many have been through the process before you and can offer invaluable advice about how to make your franchise a success. From understanding different marketing strategies to learning how to manage staff better, many elements can make all the difference to your franchise's success. Seek out additional training where you can, whether that's from other franchisees or valuable resources like Guerrilla Franchising.
Invest in Staff
A major part of a successful franchise is relying on your staff. Investing in training, recruitment, and development will help you get the most out of your team. Make sure you hire the right people, who fit with your brand and share the same values as you. Properly training them at the beginning will also ensure your team works to the best of their ability.
Develop a Marketing Plan
Creating a marketing plan that is tailored to your franchise will ensure you can reach the right target audience and maximize customer engagement. Develop a plan that covers both online and offline activities, including social media, SEO, networking events, and more. Make sure to track the success of your campaigns so you can adjust them if needed. Remember, the world is constantly changing with social media, so you need to be open to change as well and stay up to date with marketing trends.
Stay Open-Minded
Lastly, remain open-minded and flexible. Being able to adjust to changes quickly is an essential skill for a successful franchise owner. Keep an eye out for new trends, technologies, and marketing strategies that can help you reach your goals more efficiently. Don't be afraid to try something different; it could end up being the key to success.
Starting a franchise can be a great way to become your own boss and have financial stability. To make sure your franchise is successful, it's important to have a solid plan and strategy in place. Don't just assume that success is guaranteed!