WordPress is one of the most renowned content management systems to emerge over the past decade. A lot of businesses use this open-source blogging website to frequently give their target audiences fresh and valuable content. However, with the widespread use of WordPress customization, it is becoming difficult for marketers to optimize their old WordPress blog posts. Here's the key to optimizing old WordPress blog content-
Prioritizing Which Posts Need Updating
Frequent bloggers are bound to have accumulated several posts. Updating all blog posts is not practical. Google Analytics for WordPress gives users the ability to recognize which web pages are producing the most traffic. Bloggers should prioritize updating the ones with the most views first and Google Analytics, one of the best plugins on WordPress, is the ideal tool for that.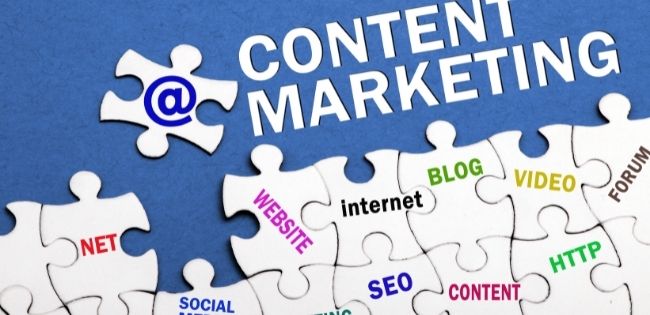 Updating Old Information on Blog Posts
One trait of a decent blog post is its ability to deliver readers with up to date tips and methods to deliver solutions for a particular difficulty. But, time flies fast on the internet. Old posts with old information are bound to be lost forever unless they are refurbished and made up to date with modern and relevant information. If the amendments are minor, simply editing the old blog posts and republishing them is the perfect solution. Remember to add a disclaimer about the changes.
Fixing Broken Links
One of the key issues with old blog posts is that they are almost always full of broken links – both internal and external in most cases. Regardless of the reason, having a broken link on a blog post gives the reader the impression of unprofessionalism. Fixing broken links is a crucial aspect of optimizing old WordPress Blog Content.
To get professional assistance on how to optimize your old WordPress Blog Content.
Content Marketing Trends You Simply Can't Miss in 2019
Digital content is what's in these days and every brand is aware of it. However, the key to popularizing your content is not the content itself; it's how you market the same. No matter how much time and effort you put into your content, it won't attract an audience if it's not marketed well. Read on to know about top content marketing trends you need to catch on to this year-
Avoid copy-paste and clickbait– While every brand wants their online content to be the most viewed and thus end up using clickbait for the same, you can't make that mistake. The number of clicks does not equal the amount of popularity your content has. Make sure your content is authentic to your brand and resonates with the audience. Earn their loyalty and don't try to fool them: give them a reason to follow your brand.
Create a brand experience– Not much of your target audience will be able to relate to your brand successfully and easily without a unique, personal brand story. Spin a tale of exploration, adventure, trial and error, and the growth of your brand. Tell the audience how you came to be what you are today as a brand.
Use data analytics– When it comes to content, it is important to stay ahead or at least at par with the competition, At the very least, you need to know your current status in the industry and how well your content is performing. To test that marketing aspect, use data analytics tools that will give you accurate representations of your market position, value, customer database etc. With exact figures and numbers at hand, your marketing ability will be enhanced.
Experiment with new things– Even if a certain format of presenting your content may have worked the best for you till now, don't be afraid to branch out and explore new options. Try new formats such as videos, infographics, animations, speech bubbles, and audio: go for a trial run with this one by one, and work with whatever seems to draw in the audience the most. Don't hesitate to let go of formats that don't work either.
Broaden your definition of influencers– Many brands think that it's the right choice to chase after popular influencers to gain attention. However, you would be better off choosing lesser-known, more local influencers to whom the audience can relate. Try to create a lasting relationship with the influencers you reach out to this will impress and please your target customer segment.
Chalk out a content marketing strategy– To really impress your audience with your content, you will need a solid content marketing plan. Such plans need to ally closely with your targets as a brand, so choose wisely. You can take the professional help of marketing agencies such as Marketing Sweet.
Remember that you create content for your target audience, so the same should be marketed accordingly. Keep the above-mentioned trends and practices in mind and let 2019 be the year your success in content marketing begins!
Seattle fence contractors