In today's digital age, where businesses heavily rely on cloud computing for their data storage and management needs, the risk of data loss has become an ever-present concern. The sheer volume and complexity of sensitive information stored in the cloud make it vulnerable to various threats, including cyberattacks, hardware failures, and human errors. As organizations increasingly shift towards a cloud-first approach, it is crucial to implement robust preventive measures that ensure data integrity and availability. In this article, we will explore effective strategies and best practices to prevent data loss in cloud computing, safeguarding your valuable information from potential disasters.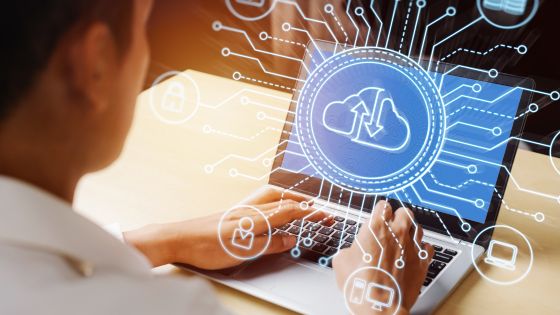 Understanding the importance of data loss prevention
Understanding the importance of data loss prevention, backup and redundancy measures, and implementing strong security measures and encryption is vital for safeguarding valuable information and maintaining the integrity and availability of data. Let's explore each of these aspects in more detail:
Data Loss Prevention (DLP):
Data loss can occur due to various factors, such as hardware failure, human error, cyberattacks, or natural disasters. Data is a critical asset for businesses, organizations, and individuals, and losing it can have severe consequences, including financial losses, reputational damage, legal issues, and compliance violations.
Data loss prevention aims to proactively identify and prevent potential points of failure that could lead to data loss. By implementing DLP strategies, organizations can enforce policies to control the flow of data, detect and block sensitive information from being transmitted or leaked, and protect against accidental or malicious data loss.
Importance of Backup and Redundancy Measures:
Backup and redundancy are essential components of a comprehensive data protection strategy. Regular backups involve creating copies of data and storing them separately from the primary data source. This ensures that if the primary data becomes corrupted, inaccessible, or lost, you can restore the information from the backups.
Redundancy measures involve having duplicate systems, hardware, or data centers that can take over if the primary system fails. Redundancy minimizes downtime and ensures continuous availability of data and services.
Together, backups and redundancy provide a safety net against various risks, including hardware failures, software glitches, cyberattacks, and human errors. They enable quick recovery and help maintain business continuity even in the face of unforeseen events.
Implementing Strong Security Measures and Encryption:
In the context of cloud computing and data storage, implementing strong security measures is of utmost importance. Cloud environments are attractive targets for cybercriminals due to the vast amounts of data they host. Strong security measures involve a combination of practices, such as:
Robust access controls: Restricting access to authorized users and implementing the principle of least privilege to minimize the potential impact of a security breach.
Multi-factor authentication (MFA): Adding an extra layer of protection by requiring users to provide multiple forms of identification before gaining access to data or services.
Encryption: Encrypting data both in transit (while being transmitted) and at rest (when stored in the cloud). Encryption ensures that even if data is intercepted or compromised, it remains unreadable without the decryption key.
Regular security updates: Keeping all software and systems up to date with the latest security patches to protect against known vulnerabilities.
Monitoring and logging: Implementing monitoring tools and logging mechanisms to detect suspicious activities and potential security breaches.
Incident response plan: Having a well-defined incident response plan in place to respond promptly and effectively to security incidents and minimize their impact.
Regularly Monitoring and Auditing Data Storage:
Regular monitoring and auditing of data storage are essential to ensure the security and integrity of stored data. Monitoring involves actively observing the performance and activity of the storage infrastructure to identify any potential issues or anomalies. This helps in detecting unauthorized access, unusual data transfer, or any signs of data breaches.
Auditing, on the other hand, involves reviewing the logs and records of data access and manipulation to ensure compliance with security policies and industry regulations. By conducting regular audits, organizations can identify weaknesses in their data storage and access controls and take corrective actions promptly.
Monitoring and auditing provide valuable insights into data usage patterns, potential security risks, and overall system health, helping organizations proactively address vulnerabilities and strengthen their data protection measures.
Educating Employees on Best Practices for Data Protection:
Human error remains one of the leading causes of data breaches and data loss. Educating employees about best practices for data protection is crucial to prevent accidental data exposure and improve overall cybersecurity awareness within the organization.
Training should cover topics such as:
Recognizing and avoiding phishing attempts and social engineering attacks.
Handling sensitive data securely, both online and offline.
Proper use of cloud services and collaboration tools to prevent data leaks.
Password management and the importance of strong, unique passwords.
The significance of regular software updates and patching.
How to report security incidents and potential data breaches.
Regular training sessions and security awareness campaigns can empower employees to become the first line of defense against data threats and foster a security-conscious culture throughout the organization. We have the perfect professional Workday Certification for you. Enroll now!
Utilizing Disaster Recovery Plans and Strategies:
Disasters can strike at any time, and they can lead to data loss or service interruptions. Having a robust disaster recovery plan in place is essential for promptly recovering data and restoring operations after such events.
Disaster recovery plans should include:
Data backup and recovery procedures: Define how data will be backed up, how often backups will be performed, and how quickly data can be restored in case of data loss.
Business continuity strategies: Identify critical systems and services and develop strategies to ensure they can be quickly restored to minimize downtime and disruption.
Redundancy and failover mechanisms: Implement redundant systems or backup data centers to ensure continuity in the event of hardware failures or natural disasters.
Testing and validation: Regularly test the disaster recovery plan to ensure its effectiveness and make necessary adjustments based on lessons learned.
Taking proactive steps to prevent data loss in cloud computing
Preventing data loss in cloud computing is crucial for businesses and individuals alike. By implementing strong security measures, such as encryption and access controls, organizations can significantly reduce the risk of unauthorized access and data breaches. Regularly backing up data and testing restoration processes are also essential to ensure that data can be recovered in the event of a disaster or system failure. Additionally, educating employees on best practices for data protection and enforcing strict password policies can further enhance the security of cloud-based systems. Ultimately, by taking proactive steps to prevent data loss in cloud computing, organizations can safeguard their valuable information and maintain business continuity. Take action now to protect your data and avoid potential losses in the future.