What will the fashion world look like in 2023? That's a question that has been on many people's minds lately. With the ever-changing landscape of the fashion industry, it can be hard to predict what will be popular next year, let alone five years from now. However, that hasn't stopped us from trying. Here are some potential trends that will continue capturing the imagination of consumers next year.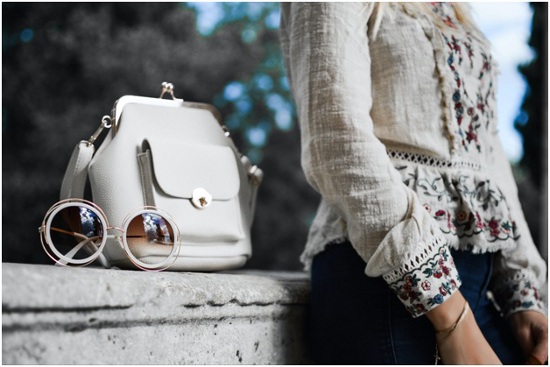 Purple
It might sound simple, but the colour purple is expected to make a big comeback in 2023. This rich hue was all the rage in the early 2000s, and it looks like it's about to make a comeback. From lavender to plum, there are a variety of shades that will be popular next year. So, if you're looking to add a pop of colour to your wardrobe, purple is the way to go.
Bold Florals
Next, we have bold florals. This trend has been slowly gaining popularity over the past few years, and it's expected to explode in 2023. As time goes on, we're seeing more and more people embrace floral patterns, and there's no better way to do that than with summer dresses, hats, and even shoes. While some go for a more subtle approach, others go all out with bright colours and big patterns. Either way, you can show your character with various floral patterns in 2023.
Maternity Clothes
As each year passes, expectant mothers are finding more stylish maternity clothes available to them. In 2023, there will be even more options on the market, giving mothers-to-be the chance to show off their style while keeping their growing baby bump comfortable. New trends in maternity clothes include bold prints, colourful dresses, and even fun accessories to show off your personality.
Many years ago, expectant mothers had to resort to wearing ill-fitting, frumpy clothes during their pregnancy. But now, there are so many stylish options available that you can rock every day.
Ruffles
As you may have noticed, ruffles are everywhere right now. From blouses to dresses and even pants, this feminine detail is taking over the fashion world. And it's not just for women – even men are getting in on the action with ruffled shirts.
With this in mind, expect to see even more ruffles in the coming year. They're the perfect way to add a touch of romance to any outfit, and they're also very flattering. Whether you choose a ruffled dress or a blouse with cascading ruffles down the sleeves, you're sure to turn heads.
Crop Tops
Crop tops are another trend that's been around for a few years, but they're still going strong and show no signs of slowing down. In fact, crop tops are only getting more popular, especially among millennials. If you're not sure how to wear a crop top, don't worry – there are plenty of ways to style them. You can pair them with high-waisted trousers or a skirt, or you can wear them with a denim jacket for a more casual look.
Bows
Big or small, bows are a trend that's here to stay. You can find bows on everything from dresses and blouses to shoes and handbags. If you want to wear this trend, there are plenty of ways to do it. You can go for a more subtle look by wearing a bow-embellished top or dress, or you can go all out with a pair of bow-adorned heels.
Will you be following any of these trends in 2023?