"Job seekers are often required to submit a resume or curriculum vitae (C.V.) as part of the application process for a job vacancy. Resumes and C.Vs. typically contain personal information about the individual such as education, work history, skills and qualifications, contact information, and other details."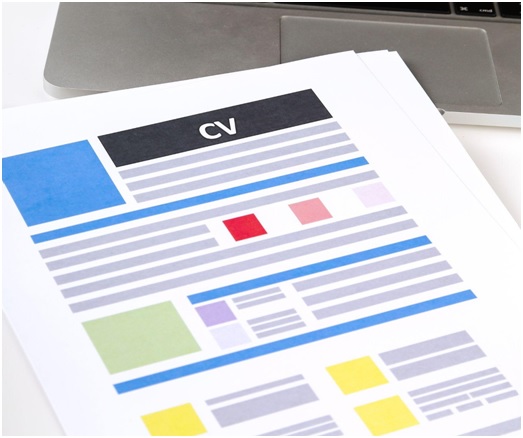 Why do we need to redact resumes and CVs?
When applying for a job, your resume and CV are two of the most critical pieces of information potential employers will use to determine if you are a good fit for the position. However, sensitive information is often included in these documents that you may want to keep private from everyone reviewing your application. This is where resume redaction comes in.
Resume redaction removes any sensitive or personal information from your resume or CV before submitting it to potential employers. This can include your home address, phone number, email address, date of birth, gender, and even your name. Redacting this information helps to protect your privacy and ensures that only the most relevant information is being shared with those who need to see it.
While it may seem like a lot of work to redact your resume and CV, it is worth taking the time to do so. Doing so can help ensure that your personal information remains private and that you only share the information necessary for potential employers to know.
What are the different methods for resume redaction?
Job seekers can use a few methods to ensure their information is kept confidential regarding resume redaction. The most common way is simply to black out or delete any sensitive information from the resume. This can be done using a word processing program or by physically altering the document.
Another method of resume redaction is to create a separate, redacted version of the resume that only includes the essential information. This can be useful for job seekers worried about their personal information being leaked or who want to avoid sharing their resumes without permission.
Finally, some job seekers may encrypt their resumes using redacting software. Only those with the proper decryption key can view the resume's contents. While this may be the most secure option, it can also be challenging to set up and incompatible with all hiring systems.
What is data scraping, and why does it need to be done?
Data scraping is extracting data from sources that are not intended to be accessed or used. This can include websites, databases, and other online resources. The scraped data can be used for various purposes, such as research, marketing, or lead generation. It can also be automated using data automation platforms.
There are many reasons why data scraping is necessary. Sometimes, it is the only way to access certain types of data. You should scrape the site to research a competitor's website to get the information. In other cases, data scraping can save you time and effort. If you need to gather contact information from many websites, scraping can make it easier.
Overall, data scraping is a valuable tool that can be used for various purposes. If you need to gather data from sources not intended to be accessed or used, scrape the data you need.
How does resume scraping improve job portals?
Resume scraping is the automated process of extracting data from resumes. This data can be used to improve job portals in a number of ways, including:
Making it easier for recruiters to find qualified candidates: Resume scraping can help identify candidates with the specific skills and experience that a company is looking for
Improving the quality of job postings: By understanding the most common keywords and phrases used in resumes, job portals can better match postings to candidate qualifications
Reducing duplicate content: Job portals can use resume scraping to identify and remove duplicate content, making it easier for candidates to find relevant jobs.
Resume scraping can help make job portals more efficient and effective for employers and job seekers.
How can job seekers help with the process of resume redaction and scraping?
There are a number of ways that job seekers can help with the process of resume redaction and scraping. One way is to ensure that their resume is free of any personal information that could be used to identify them. This includes their full name, home address, email address, and phone number. Another way is to avoid using pronouns such as "I", "me", or "my" on their resume. This can help to prevent the algorithm from correctly identifying the gender of the job seeker, which can lead to discrimination. Finally, job seekers should use a maximum number of relevant keywords on their resumes to improve their chances of being found by the algorithm.
Conclusion
Resume redaction can be a helpful tool for job seekers who want to protect their privacy and avoid discrimination. However, it's essential to keep in mind that not all employers will respect your decision to redact your resume and may still attempt to discriminate against you. If you choose to redact your resume, be sure to do so in a way that helps you present yourself as a qualified candidate for the position.