Trading cards have long been a staple of American culture. Many years ago, young kids used to use sports trading cards in the spokes of their bike wheels or to build things out of. They never really cared about the value. Then, suddenly, the value of these cards exploded, and people started collecting, trading, and selling their cards. Today's cards are a little different than those of yesteryear, to say the least. These days, you can find digital football cards. How do you go about finding them? Here are five ways you can collect digital football cards.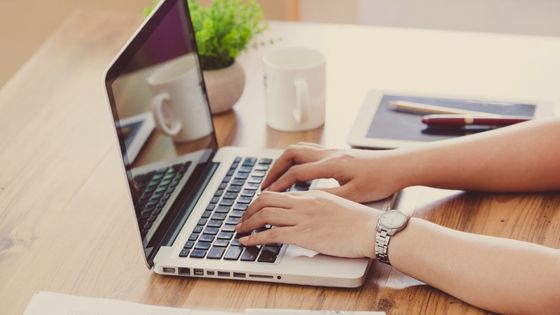 1. NFT Marketplace Sites
The first way you can find football trading cards that are digital is to visit a marketplace that specifically sells them. For instance, if you're a fan of college football, then you can find entire marketplaces for specific universities. If you're a Brigham-Young fan, you can find BYU NFT football cards on a specific marketplace. The same goes for all sorts of different universities and a lot of different professional franchises. You will likely find a lot of different cards that might interest you. You can pick up legitimate NFTs, or go for something that's considered a legitimate trading card. You will find plenty of options.
2. Social Media Sites
Another great place to look for digital football cards is on social media sites. The great thing about these sites is that you can search for hashtags. Facebook and Twitter are the big two in the social media world, with hundreds of millions of users each. You can find a lot of people here trying to sell or trade their cards online. Just follow the relevant hashtags and look through the results. However, the best social media site to check out for these digital cards is Instagram. There are a lot of them on there, and it's the preferred site for people putting these cards up for sale on the market.
3. Specific Trading Forums
There's a saying that goes, "There's nothing you can't find on the Internet," and this might be true. It's especially true for various forums and blogs. You can find plenty of them for just about any topic, and that certainly includes forums dedicated to people who buy, sell and trade digital football cards. These aren't typically spam-heavy sites, nor are they trying to rip you off for your money. You can find people who are just like you, looking for digital football cards, and you can become part of an actual community of card collectors.
4. Conventional Web Stores
Did you know that a lot of people try to sell their digital football cards through conventional methods? Well, "conventional" in the context of the Internet, at least. Meaning that you can find some digital football cards on sites like eBay, Amazon, and even Craigslist. The only catch here is that you never really know who's on the other end trying to sell you something, so it's a good idea to check up on the seller's profile and their rating. If they're legit, they're going to be rated highly.
5. Straight From Creators
People create NFTs all the time; it's not a very complicated process at all to create something like a digital football card. So, what you can do here is search and seek out the websites of the people and companies that create them. Much like #1 on this list, you can find marketplaces; though it goes well beyond that. You can find personal sites, small stores, and many more locations online that are selling digital football cards. Though like with the section above, make sure you're checking out reviews to ensure that the sellers are legitimate.
In Conclusion
Unlike traditional football trading cards, digital cards offer you a much larger variety of players, teams, and even mascots and logos. They're also immune to damage, unlike physical cards that you have to keep in mint condition to be worth something. So, if you're in the market for digital cards, for whatever reason, just know that there are plenty of places to look online to find some very cool football cards.