Roofs are important – and they can be fragile. Once the roof is damaged, your whole house may be in danger of further damage. It can range from minor issues such as leaks to major damage which requires a complete re-roof. No matter what the end result ends up being, avoiding additional damage to your home and costly repairs is what matters the most.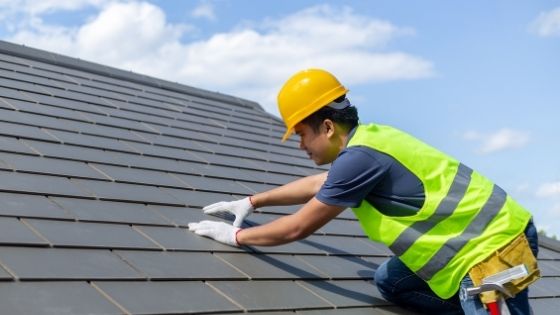 Nu Look Home Design, experts in all things roofing and other home repair told us more about how I can take care of a leaking roof, or deal with any other minor or major damage.
Consider Regular Maintenance First
Your home's roof, as the first line of defense from all the elements, needs some love every now and then. Your best bet is probably to hire a skilled professional to have a look at it once a year to look into potential problems and identify a break in making.
This way you can save a bit of money on repairs, but at the same time and more importantly, ensure the integrity of the inside of your home. If the need for repairs appears too frequently, the cost may not be worth it, and the best solution is to replace the entire roof. While you can do the task on your own, but it is better to talk to a professional and let them determine whether it's the best option.
Leaking Roof
A leaking roof is not uncommon. The trick is to find where the leak is and determine how serious it is. If there are only a few small breaches made by something like an impact from a branch during a heavy windstorm, then you should opt for repairs that are going to fix the breach.
An old, leaking roof is not necessarily a cause to completely re-roof your home; you can still invest in repairs, but that won't be long-lasting as those same problems would resurface eventually.
When to Consider Reroofing?
Re-roofing can be fairly expensive, which is why you need to plan ahead. This is why temporary solutions exist until you are ready to start the re-roof – you can apply temporary solutions like plastic sheets or plywood. Just make sure to take a look at your attic – this way you can ensure that your roof will hold until you are ready for the re-roof.
Shakes and Shingles Replacement
Replacing shingles on your roof is not particularly difficult and you may not need a professional to do this – a regular homeowner should be able to do it themselves. To start, climb to the roof in order to locate the broken parts. Make sure to check if you already have a stockpile of backup shingles and shakes.
Simply get rid of those that are broken, and add the new underlayer, and install new shingles and shakes. Checking out some tutorials on how to properly handle these repairs can help, but if you don't feel confident enough you can always call a professional.
How to Manage Flat Roofs
Dealing with flat roof repairs is slightly different. Typically, a small pool will form on the roof after heavier rainfall and if it remains there, which can start creating problems. First, get rid of the water and anything the water brought with it, such as twigs, and other debris. Once that's done, simply cut out the damaged area with a utility knife, but do it carefully, lest you damage the felt layer underneath.
Before you can start the repairs, you will need to make sure the area is completely dry and clean. Specialized roofing cement should be spread evenly across the felt and then pressed hard. Finally, add one more layer of cement and even out the covering of the affected area.
Contact Professionals
Resolving the issues with your roof can put pressure on you, both physically and mentally, not to mention the safety issues. Even homeowners who are somewhat handy and know their way around a toolbox can't always be sure they are the right person for the job, especially when it comes to hard-to spot leaks that aren't obvious right away – but do cause a lot of damage in the long run. Getting help from professionals with the right knowledge and equipment is the best solution.