Fashion trends come and go all the time, but a few clothing pieces will always remain essential through the changes. These are the items you need in plenty if you are trying to develop a capsule wardrobe. It's all about the basic things that will help bring your outfits together. Your day-to-day dressing will be much easier and stylish if you have these items. These are five essential items everyone needs in their closet.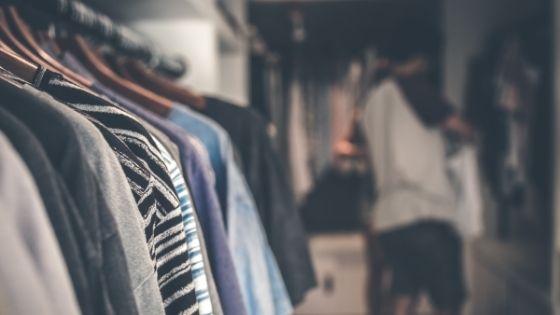 1. Plain White T-Shirt
The staple white t-shirt is versatile and a must-have for everyone. You can wear the tee with almost everything at any time of the year. You need more than one piece in your closet because they will help you anchor your statement pieces like a printed short. They will also help you step up your rotation of casual wear. It's also easy to layer it under your sweaters when it gets cold outside as well. The fit and the cut of the t-shirts are up to you, there are multiple styles in stores. You can look to buy a cotton one if you are going for a more casual look. You will always find yourself gravitating towards the basic white t-shirt, especially when you can't figure out what to wear. You can wear the t-shirt to many occasions like office casual, day party, outing, date night, shopping and everything in between.
2. Pants
Pants are as comfortable as your sweats but look a bit more put-together. They are available in plenty of styles and unique prints. Flattering pants can be the statement piece you have been missing in your wardrobe. Try a pair of Krazy Larry pull-on ankle pants when you are looking for a day-to-night clothing item. You can wear them to a formal occasion and even hang out in them later with friends without a change of clothes. However, if you wear it to a formal event, ensure that you go for a plain color or a simpler print. Find the right accessories and shoes to go with the pants to top off the look. You can also get pull-on shorts or Capri pants, too. They are easy to spend a whole day in without feeling suffocated and uncomfortable.
3. Jeans
Everyone needs a great pair of jeans no matter your age. Your jeans should be stretchy, comfortable, soft, and easy to style with the other clothes that are in your wardrobe already. You can get blue denim, black, white, or grey jeans. There are so many designs to pick from. High waist, loose-straight leg, and balloon jeans are the trendiest options at the moment. Get jeans you can repeatedly wear without getting bored. Jeans are always in high demand, and you can wear them regardless of the season. Everyone can afford them, and they work for all ages and body shapes. It's also possible to dress up jeans to fit a formal occasion. When you get it from a reliable brand, the pair is going to last for many years.
4. White Sneakers
When it comes to shoes, you can never go wrong with white sneakers. You can have your heels, boots, and other types of shoes, but your wardrobe won't be complete without white sneakers. These pieces are like white t-shirts, extremely versatile and stylish. You can wear them with shorts, trousers, dresses, and skirts. You probably have a piece already, but adding one more is never a bad thing. The shoes have gone mainstream over the last few years, and they never seem to go out of fashion. People are wearing them with anything from suits to joggers. It's the default color for all sneaker collections from big brands. You are missing out on so much if you don't already have a pair.
5. Sweaters
You can't complete an everyday closet without a basic sweater. A nice knit sweater goes with everything; pair it with a skirt for a night out or boyfriend jeans for the weekend. However, get a sweater you can reach for even in a hurry without wondering if it will go with the outfit you have on or not. That means it should have neutral colors, minimal patterns, and a simple design. Sweaters are all-year-round staples; ensure you get one for every season. A light sweater will be fine during hot weather, but you will need a heavy one for the cold seasons.
Conclusion
As you upgrade your wardrobe, don't forget to stock up on these five essential clothing items. Don't be too scared to try new trends. Going for the same designs you used to have can be monotonous and quite frankly boring. You may fall in love with the latest styles you try. While you are out shopping, consider the fabrics, colors, and size.