If you are here to know about marula oil side effects, you have come to the right path. Marula oil improves the complexion in a variety of ways and was formerly an old beauty secret of the Ovambo women of Namibia.
African women have used marula oil as a nourishing body moisturizer for millennia. They would clean themselves with oil instead of water. It's gentle, despite its effectiveness. Marula oil is so much versatile that it can even be used as a massage oil for babies.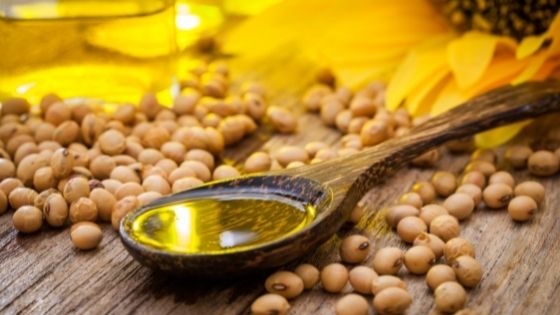 This excellent oil is made from the Marula tree, which is native to Botswana, Malawi, Mozambique, Namibia, South Africa, Swaziland, and Zimbabwe. This tree, which is usually found in open forest environments, can reach a height of 20 meters.
This plant's fresh fruits are green in hue. Their color changes from green to yellow or pale orange as they ripen. The oil is produced from the hard-shelled seeds of these fruits, which have two to three kernels.
What does Marula oil smell like?
In fragrances, body lotions, and soaps, marula oil is utilized as a base note. It has a warm, nutty undertone or a delicious, floral smell.
Marula Oil's Natural Properties
Marula oil is clear and yellowish-brown in color, with a distinctive nutty scent. It has a fantastic diversity of minerals, nutrients, and fatty acids, and it has four times the Vitamin C level of oranges. And that's only the beginning.
Effective Antioxidants
Marula oil is abundant in oleic acid, a monounsaturated fatty acid that helps the body produce antioxidants. When applied to the skin, this enables rapid absorption, resulting in longer-lasting moisture and smoothness.
Vitamin C, Vitamin E, vital amino acids, and flavonoids are all abundant in this food. Marula oil has a free radical scavenging potential due to the intensity of its antioxidants, which are beneficial in combating environmental damage to the skin.
Moisturizing properties
Marula oil is the ideal facial and skin moisturizer due to its remarkable mix of fatty acids, vitamins, and minerals. The monounsaturated fatty acids aid in the restoration of the skin's natural barrier, which improves suppleness.
Enhanced oxidative stability
Despite having the same fatty acid composition as olive oil, the oil is 10 times more oxidation resistant. This means that it oil is very resistant to oxidative destruction, allowing it to remain effective independent of product formulation.
Benefits Of Marula Oil To The Skin
Marula oil side effects are numerous, but when used regularly, it can help prevent premature skin aging by neutralizing free radicals, promoting collagen production, and providing antioxidant protection.
It can reduce the appearance of fine lines and wrinkles by softening and smoothing them out. This soothing oil can also help to relieve inflammation and redness.
Apart from being a top contender in your anti-aging arsenal, marula oil is ideal for healing dry, chapped skin due to its high hydration capacity. Its antibacterial characteristics are beneficial to all skin types, particularly oily and acne-prone skin.
You can use it to your face and neck in the evening to aid in skin renewal while you sleep. Marula oil does not leave a greasy behind on the skin because it absorbs quickly.
So it's safe to assume that marula oil improves the skin in a variety of ways due to its nutritional composition.
Marula Oil On The Face
Marula oil absorbs quickly due to its lightness. As a result, it's a good moisturizer for dry or aged skin. It may aid in the smoothing and softening of fine wrinkles, the prevention of stretch marks, and the maintenance of moisturized and well-nourished skin. It also works as a lip moisturizer.
There is no scientific evidence that marula oil can help with skin problems including eczema and psoriasis. However, anecdotal data suggests that it can help with the discomfort, itching, and dryness that these illnesses cause.
Marula Oil For Acne
Because it is non-greasy, marula oil is an excellent moisturizer for oily skin and acne treatment. It also has antimicrobial properties, which could help fight microorganisms that cause pimples, whiteheads, and blackheads.
Marula Oil For The Hair
Marula oil hydrates hair from the roots to the tips without making it oily. The oil is beneficial for dry, frizzy, or brittle hair since it is hydrating, nourishing, and occlusive (preventing water loss).
Marula Oil For Nails
Marula oil is good for keeping cuticles and nail beds moist. This could help to prevent hangnails and unpleasant broken skin around the nails.
Marula Oil: How To Use It
The benefits of marula oil are numerous. These are some of them:
Shampoo
Marula oil is found in a variety of shampoos. You may also use pure, cold-pressed marula oil as a pre-shower therapy or add a few drops to your preferred shampoo.
Hair conditioner
To help minimize split ends and dryness, apply marula oil to the ends of the hair. Try massaging it all over your head before heat style, or use it as an anti-frizz treatment before going out in the rain or high humidity.
Moisturiser For The Face
Marula oil can be used as a daytime and nightly moisturizer whether your skin is oily or dry. Just a few drops will enough. It can be used before applying makeup because it absorbs quickly.
Skin lotion
Marula oil can be used as a skin conditioner for the entire body. After you've bathed, apply it liberally.
Nail treatment
After removing nail lacquer, which can be dried, massage marula oil into your cuticles. It can also be used as a softening treatment for nail beds overnight.
Marula Oil Side Effects
Marula oil does not appear to have any negative side effects, but if you think you could be allergic to it, do a patch test first. but,
Excessive use of marula oil may result in side effects such as low blood pressure and skin irritation.
Safety Precautions
There are no specific dangers connected with marula oil that has been well-documented.
If you're worried about a possible reaction, try a patch test first:
Apply three or four drops of marula oil to your inner forearm.
Wait at least 24 hours.
You're safe if you don't have any hives, redness, or discomfort.