In the finance world, every Indian startup or big corporates suffers the high cost of customer acquisition. Generally, they spend more than 10% – 15% of their revenue to acquire customers And they book losses. in every financial year. It is a great concern for every Indian startup. Therefore, we saw every 8 out of 10 startup fails in the first 5 years. So, you have to focus on your marketing budget and finances.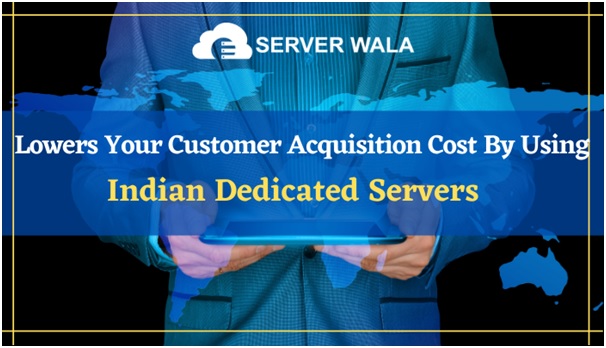 You have to lower your cost of customer acquisition by tracing the customer's footprints. By tracing customer footprint you will find a lot of great ideas to decrease your acquisition cost. I would like to give some ideas to decrease acquisition costs or increase your customer retention rate. You must improve your website performance and user experiences of your platform. Your website or application must load fastly and smoothly to get a raise in your customer's retention rate.
When you figure out to improve your website or application performance, the first thought that comes to mind is web hosting. High-performing or most powerful web hosting makes a great influence on your website. Therefore, make sure your web hosting is most reliable. Indian Dedicated Server is the most powerful and most efficient web hosting over some time. Let's Start This Article!
What is a Dedicated Server?
We have seen a lot of web hosting in the market like shared hosting, VPS hosting, cloud hosting, colocation hosting but a dedicated server is supreme in India. On a dedicated server, you will get the complete server to host your website and your application. Amazing?. You are the single owner of your server and host your website independently. A dedicated server is the type of web hosting in which the customer leases the entire server and keeps their server resources like CPU, storage, RAM, and operating system without any interpretation.
How to lower Your Clients Acquisition Cost Using Dedicated Server in India
There are many reasons to reduce your acquisition cost by using a dedicated server in India. A dedicated server is one of the best web hosting's that helps in increasing your customer retention rate and enhancing your user experience. This server provides a lot of reasons that help in growing your business. Here, it some benefits of using an Indian dedicated server :
High Performance
Superfast Speed
Unique IP Address
Cost-effective
Personalized Service
Scope of Scalability
Highly Flexible
Self Customize Server
Low or nearly no maintenance charge
Most Reliable
Discover The Various Kinds Of Indian Dedicated Server
There are various kinds of dedicated servers in India. Below points, you will find major types of a dedicated server. Am sure you will figure best dedicated server India which meets all your business requirements.
Most of the web hosting providers provide you Managed Dedicated Server in which they managed your server with full expertise on your behalf.
Some users want Unmanaged Dedicated Server because they want to manage their server on their own.
Big organization or well-established businesses wants Standard Dedicated Server in which they want the most powerful server with a complete secured environment. It is comparatively expensive than another web hosting.
If you start your business but need a dedicated server then Cheap Dedicated Server. This server comes at a cheaper rate.
The different operating system requires a different dedicated server. Windows/Linux Dedicated Server is the best for both operating systems. Linux Dedicated Server is the open-sources which is widely used by Developers.
Introduce Serverwala Dedicated Server India
Serverwala Cloud Data Center is the fastest growing organization that offers fully managed and fully upgraded Bare Metal Solution along with they have great deals on Shared Hosting, VPS Hosting, Cloud Hosting, and Colocation. They offer tons of exciting features that make client's life's easy. They have their Datacenters which is available at desirable location in Indian like Mumbai, Delhi, Chennai, Bangalore, and Pune.
Here are some exciting features of Serverwala Dedicated Server that can benefit your business journey.
SSD Disk Storage
Unique IP address
Hardware RAID
Optimal Performance
24/7 Customer Support
Root Level Support
Advanced Feature in Security
10GBPS Dedicated Server
Premium Bandwidth
Explore Plans & Package of Serverwala Cheap Dedicated in India
Let's explore the most reasonable prices and packages of Cheap Dedicated Server in India. The packages of Serverwala are completely customer-focused. You have an opportunity to choose Managed or Unmanaged Services. Below the pricing table, you can choose any packages which suit your business.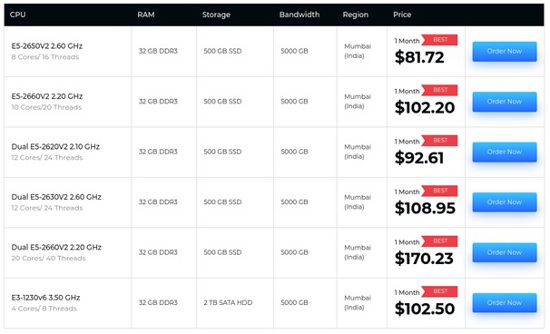 Voice of Serverwala's Clients
Just look at the experience of existing clients of Dedicated Server in India. How does Serverwala Cloud Data Center serve its client? Just check it out now!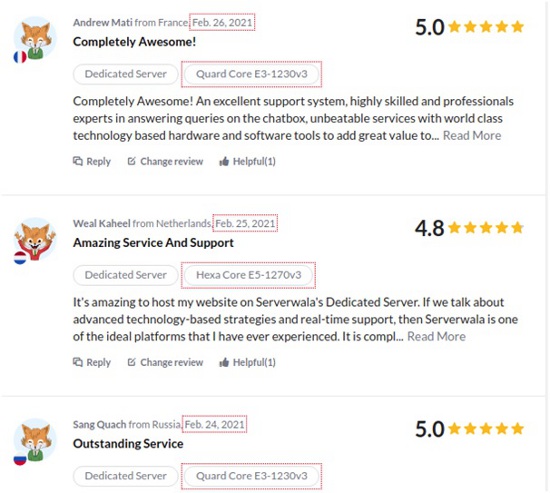 Summary
An Indian dedicated server is the top-most requirement for scaling your business. Because this web hosting ensures you get top-most security and high performance. I recommend from my experience, Serverwala Cloud Data Center gives you high-quality services and helps to reduce of cost of customer acquisition for your business.