Having a favorite show or series to watch never comes easy for anyone. No matter how demanding the schedule is, they always try to be up-to-date with their favorite shows, be it a reality show, sports, movies, animes, or, most popular nowadays, Asian dramas. Also, you can Get free movie catalog can be so easy, Go to this website and check out free softwares. Afraid of losing interest in their favorite show, most people try to pay for a subscription to the channel(s). But I want to ask you all, is it worth it to pay for a subscription when you cannot watch the show because of your hectic schedule? Are you one of those who pay for the premium but cannot watch your favorite show due to your busy routine? Then worry not. This article is totally for you.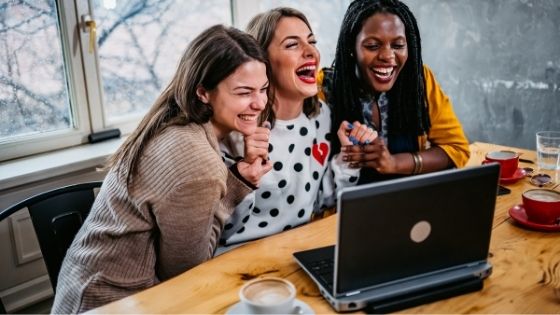 Here are a few websites to watch your favorite shows for free:
1. Dailymotion
Dailymotion is an online video-sharing platform. Here, both viewers and users can enjoy browsing and can watch videos just like one can browse and watch videos and clips on YouTube. It is accessible worldwide. One can watch live sports, news, and even shows online.
2. AZmovies
AZ movies is an online movie streaming website where one can find almost all the movies online. As the name suggests, all the movies are right from the starting letter 'A' in the title to the end of the letter 'Z.' VPN can also access this site. This site also has a variety of genres that can help any movie lover surf and play the movie according to their choice.
3. Crackle
Crackle is an online show and movie streaming website free of cost. One can get access to lots of shows and movies. But, the only flaw is that if you search for shows and movies from Netflix, Disney Plus, etc., you might not find them on this site. Crackle has a lot of content that can help you be entertained. Though crackle is only available in the US and its neighboring territories, one can easily access it via VPN. Alternative to crackle is PlutoTV, Peacock, and Tubi.
4. KissAsian
Kissasian is an online shows and movie streaming website that allows users to access any Asian drama and movies with subtitles in English from countries like Korea, China, Japan, Thailand, Taiwan, and Hong Kong. Alternative to kissasian is myasiantv, dramacool.
5. Viki
Viki, also known as Rakuten Viki, is an American website that mostly streams Asian series like Korean drama, Chinese drama, Thailand drama, Taiwanese drama, and Japanese drama. Suppose you are an Asian drama addict and want to learn the language and watch a drama. In that case, you can try this site as it provides you with drama and acts as a study guide where you can learn Korean, Chinese, Thai, and Japanese while watching the video with the help of its subtitle. Viki allows users with subtitles of over 190+ languages.
6. Flixtor
Flixtor is an online American movie and shows streaming website where you can watch almost 10000+ Hollywood movies and shows for free. This site allows users to watch movies and can also watch trailers and get updated about the new and upcoming movies. Alternatives of flixtor are: Putlocker, Zona, MoviesJoy, and Look Movie.
7. Kissanime
Kissanime is an anime streaming website that mainly focuses on anime and allows users to watch anime movies or anime online. It also provides users to watch them either dubbed or with English subtitles. Alternative to kissanime is gogoanime, anime-planet, 9Anime, and crunchyroll.
8. Kshow123
As the name suggests, kshow is a website that is mainly focused on Korean reality shows. If you are obsessed with Korean reality shows, you must try this website as it has a proper subtitle. Alternative to kshow123 is: kshowonline, kisstvshow.
9. UStvgo
It is a live television streaming website. It provides 80+ channels, including channels like News, Sports, Kids, and Movies, for free. One can watch all the US TV shows. This channel is accessible only in the United States but does not worry; non-residential US people can use VPN to watch the US shows. Substitutes for USTVgo are; USTV247, TVPlayer, and Time4tv.
10. MXPlayer
MXPlayer is a video streaming website in India. It is accessible in 11 Indian languages, including English. One can watch TV shows and movies in Hindi dubbed into other languages, making it have global users.
Conclusion
'Free' is a word that is illegal in itself, and looking for a free legal website is as difficult as getting a total score in an exam without studying. Some of the websites mentioned above are free but not legal. These sites are worth trying and should be appreciated for them. These are the sites that I try whenever I want to watch a show, movie, anime, or tv series, and as a user, I find them very compatible as they are user-friendly and easily accessible. If you guys have more such sites, feel free to let us know to know about them and acknowledge them.