But what happens if you accidentally post something on Instagram that you didn't intend to, or if you later decide that you don't want a particular post to appear on your account any longer? In such a case, what happens next?
To delete an Instagram post?
In addition, you have the option of archiving posts rather than deleting them, which means that they will be visible only to you and no one else.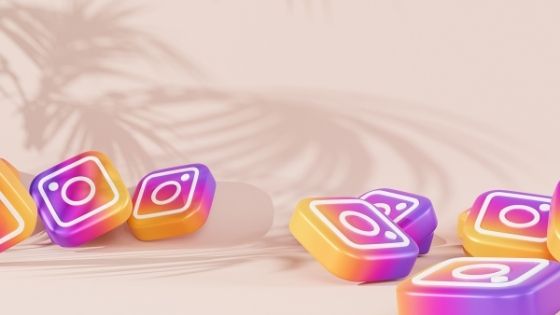 Remove an Instagram post from your timeline using the steps below.
When you open the Instagram app on your smartphone, you will notice the profile icon in the bottom-right corner of the screen.
Navigate to and tap on the photo that you wish to have deleted from your Instagram profile page.
On the photo page, select the three dots (three horizontal lines) in the upper-right corner of your screen to open a drop-down menu with additional options.
From the pop-up menu that appears, select the Delete option.
From the next pop-up window that appears, select "Delete" once more to completely delete the photo from your computer's memory.
How do you delete Instagram posts in bulk from an Android device?
The same pattern is followed by Android and iOS when it comes to removing Instagram accounts from the platform.
Delete all of the photos from my Instagram account all at once:
A "mass deletion tool" refers to a third-party app that allows users to delete multiple Instagram photos and posts at once. An Instagram post deleter makes it simple and quick to delete everything from your account.
They are generally straightforward to use in the vast majority of situations. There are some of these Instagram photo deleters that charge a fee, but others that are completely free of charge. Which Instagram post removers, in your opinion, are the best?
Because they were posting in a public forum, the first social media users made cheap comments that could not be edited. The awkward comment of an unsavoury character would remain on the page in perpetuity if it appeared on the page at any point.
Our ability to delete comments on our photos was not introduced until Instagram's first round of updates in 2013 when the platform received a major overhauled.
It has never been more important to be in control of our comments, both those we leave and those we receive than it is right now.
Using this guide, which includes screenshots and step-by-step instructions, you will be able to delete, edit, and even turn off comments on your Instagram photos and videos.
How to delete a comment from Instagram?
You may be required to remove something from your Instagram feed from time to time due to the platform's nature as visual content and virtual connection platform. Commenting on other accounts' content, as well as leaving comments on your own content, is completely under the control of the person who posts them.
Instructions on how to delete a comment on Instagram:
That is a location that each of us has visited before. Afterwards, you return to the photo and quickly delete the comment that you made a few moments earlier (hopefully before the person has a chance to read it). Our business model on Flickr is as follows:
To your benefit, deleting your own Instagram comments is a straightforward procedure. It is as follows: how you should go about it:
Start by visiting Instagram and logging into the platform.
The post where you left the comment should be highlighted and clicked.
Left-click to delete the comment.
You can delete something by selecting it and then clicking on the red trash can icon to the right of the selection.
Your previous comment will be deleted as soon as you click on that big red button! How easy is that?
Is it possible to delete comments from Instagram when using the app?
Yes, this is correct. You can, however, only delete comments that you have written yourself or comments that have been left on your blog posts, not those that have been left on other blogs. Public access to comments on other people's blogs and social media accounts is not permitted.
Delete a comment from an Instagram post of someone else:
Delete a comment from an Instagram post that was made by someone else using the following steps:
Start by visiting Instagram and logging into the platform.
The comment that you wish to remove must be identified and selected in this way:
Swipe left to leave a comment.
To dispose of the waste, the red trash can button must be pressed.
It is possible to recover deleted Instagram comments.
In no way, shape, or form! Being unable to restore a deleted comment is a frustrating experience.