Electrical problems can be annoying as well as potentially dangerous. Look out for these signs that your home needs electrical work to keep your home safe, avoid damage and save money on utility bills.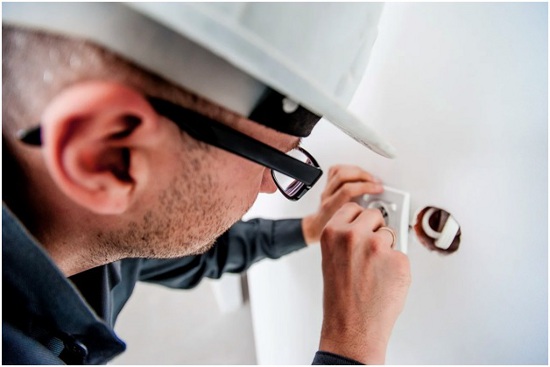 Your electrical outlet sparks when plugging in.
Not only is an outlet that sparks a nuisance, but it's also a sign to call for an electrical outlet repair. Sparks can occur with faulty outlets, old wiring, and overloaded circuits. If you notice sparks coming from your outlets, call for help from an electrician. It might just be a quick fix, but if it's something more serious, you don't want to wait before calling for help!
There is a strange, burning smell when using appliances.
Appliances are supposed to smell clean and fresh. If you notice a burning smell near any electrical appliance, it is important to handle it with care and call an electrician. Your house may be at risk of fire, power outages, or damaged appliances.
Your light switches don't work.
Functional and safe switches are a very important part of your home's electrical system. Is your electrical switch not working? The culprit may be a tripped breaker or loose connection. It's important to have your electrical switches regularly checked by an electrician to prevent dangerous shock hazards.
You regularly experience electric shocks.
Electrical shocks from outlets, switches, or other electrical fixtures are always an indication that it's time for your home to get a thorough electrical inspection. If someone in your home experiences more than a slight shock, set off the breaker and wait for a licensed electrician to arrive.
Call an emergency electrician today
Electrical emergencies can strike at any time. From tripped breakers and flickering lights to sparking wires, anything that poses a threat to the electrical system in your home or business should be treated as an emergency. If you spot any of these signs, you should call an emergency electrician right away!