Is your Mac system sluggish or acting weird? Are you seeing more unrelated adverts or being directed to different websites? Is your system crashing or freezing more than usual? It might be that your system is infected with a virus, and you need to take immediate steps to salvage the situation.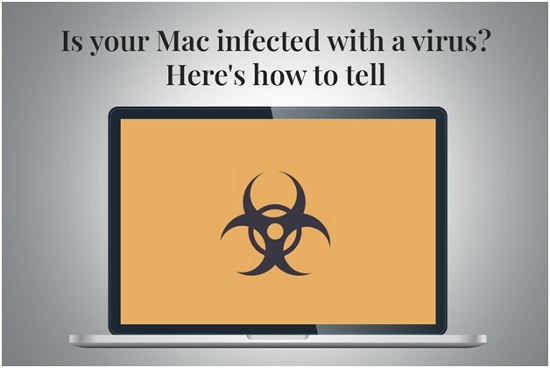 Unfortunately, Macs are not immune to viruses and malware. While infections are less compared to Windows computers, they can happen. In addition, there are different types of viruses and malware that might infect your computer, such as:
LoudMiner – A malicious crypto-mining application distributed via the Ableton Live app's cracked version.
ThiefQuest – ThiefQuest is known for stealing data from computer files, and this malware disguises itself as ransomware. But doesn't make any ransom demands.
Search Baron redirect virus – The Search Baron redirect virus is a nuisance, diminishing users' browsing experience. The virus keeps redirecting traffic to Bing, and it is one of the most annoying occurrences. You have to urgently think of Search Baron removal to reinstate a good browsing experience. There are also other types of redirect viruses or browser hijackers, such as Yahoo redirect, Safe Finder, etc.
These infections have one thing in common – they infect Mac systems through processes outside of the App Store. In most cases, the culprit is pirated software. However, it might also be because you have downloaded or installed software from unknown or unreliable sources. So, you must always be careful of installing software or programs outside of the App Store. In addition, you must never click on unknown email links or download mail attachments that unknown senders have sent. If you take these precautions, you should be able to keep your system safe.
However, sometimes, viruses and malware penetrate the most difficult defense, and this is how you can tell if your system is infected. Let's take a look at the signs.
● Unexpected pop-ups and adverts
Adware has become a significant issue on the Mac platform that users are tired of dealing with. If you are noticing ads in places where they did not show up before, there is a chance you might have installed some software or program you shouldn't. It is especially true if you see pop-up ads when you are not browsing the web.
● Your system is slower than usual, and for no reason
Some malware or virus can make your Mac system super slow for no reason. It can take up a lot of CPU power and stop you from finishing normal daily tasks.
So, if your system's performance has become poor and you don't have any applications running, it means your system is infected with a virus. You need to fix the situation right away.
● Scan your computer to confirm infection
If you think your Mac is infected, the best way to check is by scanning your system. Several programs can help you check if your system is infected with a virus, like Malwarebytes for Mac, Bitdefender Virus Scanner, etc. These programs will properly scan your system and help you find out the infected files or folders. These programs will also offer recommendations to get rid of the virus and make your computer safe again.
What are the in-built Mac defenses for viruses and malware?
Macs come with built-in defenses that should keep your system safe from malware. While these measures aren't foolproof, they can help you worry less.
Gatekeeper – Gatekeepers prevent uninformed users from installing potentially malicious software on their systems. Anything you are trying to install outside of the Mac App Store will be blocked. You can choose to disable Gatekeeper if you need to install the software, but other than that, it will protect your system against unsafe programs and software from unknown developers. When Gatekeeper stops users, it is in the hope that users will properly research the software or developer before installing it on their system.
Sandboxing – The applications installed from the Mac App Store don't have unlimited access to the broader system. It is a limitation intended to stop the applications from messing up the entire system.
XProtect – Since 2009, XProtect has been an integral part of the Mac operating system. Unlike Windows antivirus software, this program is invisible to most Mac users. The program cannot be opened to run a scan, and users cannot manually install any updates. However, XProtect will notify you if your system is infected with malware or viruses. Also, it prevents users from opening files that might be malicious.
The bottom line
If you feel your Mac is infected with a virus, ensure immediate steps for a Geek squad appointment Online to troubleshoot all your Mac devices-related queries. Viruses and malware can steal your data and cause havoc in your life. The above-mentioned guide will help you to quickly identify whether your system is affected and take the necessary steps.