Putting up a new venture or expanding an existing one may prompt you to buy a vehicle. Having your own car makes it convenient to deliver goods, visit multiple clients in a day, and provide after-sales service.
It's a massive milestone in your business journey that can support efficient operations and boost revenue. However, it's a huge financial decision that requires thorough research and preparation. Getting a new vehicle can set your finances back. Fortunately, a more cost-effective alternative is to buy a pre-owned car.
You can consider looking into pre-owned cars from car dealerships, used car superstores, private sellers, or online retailers. We've listed down the following benefits to help you decide whether buying a pre-owned car is the best option for you.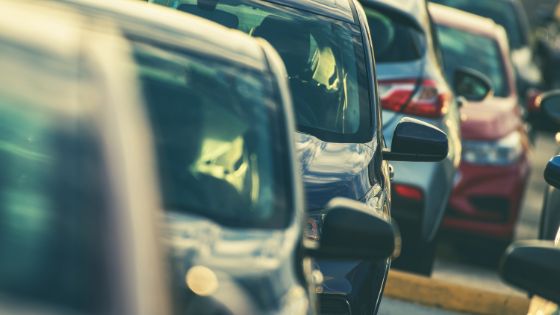 7 Reasons Why It's Worth Buying a Pre-Owned Car
1. You'll save a lot of money
Pre-owned vehicles cost significantly less than new cars, and that's just for the price of the vehicle alone. You will also pay less for insurance, registration, and sales tax when buying a pre-owned vehicle.
You can find used cars with a monthly payment of at least $150 less than a brand new one, giving you more than a hundred dollars in savings. The money you've saved can expand your business or improve its current operations.
2. You don't have to worry about depreciation
Are you aware that the moment you drive a new car from the dealership, it loses its value? On average, a car can lose at least 15% of its value a year after its purchase.
For example, a $20,000 sedan can drop its value to $17,000 once you bring it home and continue to depreciate for many years. On the other hand, used vehicles have already gone through a great deal of depreciation, so you get your money's worth as long as the car is still in good condition.
3. You can still get a warranty
Some buyers consider purchasing a new car because of its warranty. However, you can still get a warranty when you buy a used vehicle as long as it's certified pre-owned (CPO).
CPOs undergo a thorough, comprehensive inspection, so you're ensured they're in tiptop shape. It's best to ask the seller if they also offer a dealership's certificate and manufacturer's warranty before buying pre-owned car.
4. You'll pay less for insurance
Generally, insurance for a used vehicle is lower than that of a new car. The insurance cost depends on the car's value, so you'll pay lower fees for a less expensive vehicle.
Other factors influencing insurance costs are your driving history, credit score, age, location, and mileage. It's good advice to compare rates and research your city's required coverage before heading to the dealership.
5. You'll avoid paying hidden fees
Most of the time, new car dealers provide unbelievable pricing schemes that seem too enticing to miss. However, behind these "great deals" are hidden fees such as destination fees, dealer preparation fees, shipping charges, and many more. You'll avoid paying these fees when buying a pre-owned car.
6. You can enjoy favourable interest rates
Most used car instalment buying programs have higher interest rates than new car loans. However, you'll be able to pay off your loans faster since the car's total price is lower.
You can negotiate favourable financing rates for shorter payment terms and higher downpayment. It's more manageable to shell out money for initial and monthly payments, making the financing program more feasible.
7. You'll have more peace of mind
Driving pre-owned cars used to carry a stigma that they have more risks and issues than new cars. However, previous owners can provide vehicle history reports.
Potential car buyers can now easily find a used car accident and ownership history, mileage, title status, and other crucial information. So when you're shopping for pre-owned cars, you can ask the owner for this to ensure you're money's worth. This information allows you to drive your car with fewer worries.
Boost Your Business with Pre-owned Cars
If you're planning to acquire a car for your business, consider buying a pre-owned vehicle. A second-hand (or third-hand) isn't bad as long as you do your research and plan accordingly. You'll save a lot of money when you buy a pre-owned car, giving you more opportunities to spend on other income-generating endeavours.
Before you drive off to the car dealership, remember to do the following:
Determine what type of car your business needs.
Research going financing rates in your area to better negotiate with the seller or financing company.
Ask car enthusiasts, other entrepreneurs, and mechanics for recommendations on where to buy and what car models can withstand daily use.
Bring a qualified mechanic to check for issues.
Consider the operating costs of owning a car and factor them into your budget.
Just make sure to enlist the services of a reputable mechanic who can inspect the car and ensure it has no issues. With careful planning and consideration, you'll drive off with a car to help you succeed in your venture.