There is currently an incredible amount of SEO companies circulating online, and each agency has its own merits, accolades, and expertise. However, amongst all of these reputed SEO agencies, there cascade many spammy and fraud companies trying to make a few bucks by fooling unquestioning individuals. Hence, finding a trustworthy SEO agency can be frustrating and quite a task if you do not know what you should be looking out for.
SEO is an investment that can help your company reach new levels of success and growth, and hence the choice of your SEO agency should be made with utter consideration. Hence, below are four things you should consider before choosing an SEO agency: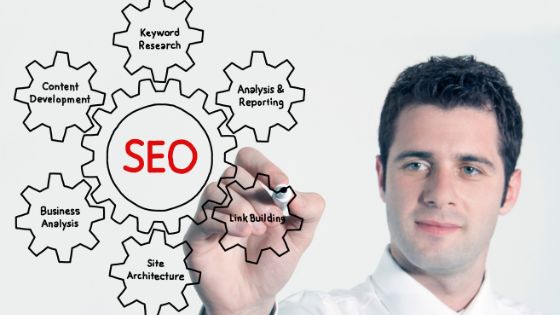 1. Whether They Have Realistic Offerings
If your chosen SEO agency makes promises that are too good to be true, it may be because they are offering unrealistic expectations hoping that you would believe them and sign a deal. Such companies have little to offer once a deal is closed and they have received their payments.
No SEO agency can guarantee you rankings with a hundred percent surety in a fixed time since Google's algorithm changes almost every day and agencies do not have this under their control. Any agency offering unrealistic guarantees should be flagged a bright shade of red.
2. Whether They Are Experienced
You shouldn't opt for an inexperienced SEO agency irrespective of how much of a good deal they may be offering. An inexperienced SEO agency may not have the agility to keep up with Google's ever-changing requirements. An inexperienced agency may also not understand how different industries have different SEO requirements, and they may be applying a one-size-fits-all model to every client.
Hence, be sure that the agency you choose is experienced in terms of the number of years it has been operating, the number of clients it has had, how diverse those clients were, and where its SEO stands.
3. Whether They Are Ethical
When choosing an SEO agency, you should make sure that they have ethical practices and exercise all their operations under their company values. Ethics are important in SEO because many agencies tend to use black-hat SEO practices in an attempt to help improve their clients' SEO rankings faster.
While this may work in the short-run, in the long run, the said client could risk getting blacklisted from the search engine with little to no repercussions for the agency. Hence, you should ensure that your chosen agency only uses white-hat SEO practices that are approved by Google.
4. Whether they have good case studies
Your chosen SEO agency should have readily available case studies that you can consult. These case studies should highlight all of their work and portfolio and include examples of their performance and expertise. By consulting such case studies, you would be able to make up your mind about the agency's performance and hence sign them for your brand.
SEO agencies that do not have such case studies may be amateurs or may not be able to deliver everything that they promise. Case studies are a way to validate your SEO agency's promises and set your expectations for future performance. You may also be able to point and select the type of SEO strategies you may be looking for in their portfolio, and help them develop a customized solution for you.
Conclusion
Your chosen SEO agency is going to play a crucial role in your company's success and growth. SEO agencies typically deal with SEO rankings, PPC marketing, SEO marketing, reputation management, organic link building, and content marketing. All of these procedures play a significant role in your company and brand's outlook, and hence choose an SEO agency with taking all of the above considerations into account.