In today's rapidly changing digital world, FinTech has become one of the most important tools for businesses to stay connected with their customers and build lasting relationships.
By using cutting-edge technology to improve the customer experience, businesses can not only stay ahead of the competition but also better understand and serve their customers' needs. Here are just a few examples of how FinTech can be used to create meaningful business relationships.
1. Communicate Regularly and Transparently
With the advent of instant messaging and video conferencing apps, there's no excuse for not staying in touch with your clients and customers on a regular basis.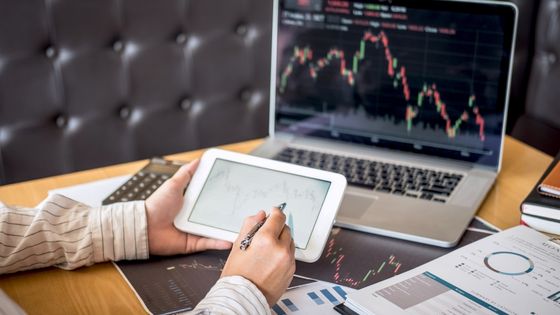 Send them a quick message on WhatsApp or give them a call on Skype every now and then just to check in and see how they're doing. They'll appreciate the gesture, and it will help keep your relationship strong.
2. Use Data to Your Advantage
There's a reason why big data is such a buzzword in the business world – it can be extremely valuable when it comes to building relationships.
With the right FinTech tools, you can collect and analyze data related to your clients and customers, which can help you better understand their needs and how you can serve them better.
3. Be Responsive to Feedback
No matter how great your product or service is, there's always room for improvement. And your clients and customers are usually the best sources of feedback on what those improvements should be.
So, make sure you're using the right FinTech tools to collect and track customer feedback, and then use that feedback to improve your offering.
4. Offer Rewards and Incentives
People love getting rewarded for their loyalty, and with the right FinTech tools, you can easily offer incentives to your clients and customers. Whether it's a discount on their next purchase or early access to new products and services, everyone loves a good deal.
And by offering rewards, you'll not only make your clients and customers happy, but you'll also encourage them to stick around for the long term.
5. Make Payment Easy
Nobody likes dealing with bills and invoices, so make things easier on your clients and customers by using FinTech tools that make payments simple.
With apps like PayPal and Venmo, people can pay you with just a few clicks, and you can even set up recurring payments so that they don't have to worry about it month after month.
6. Automation
The rise of FinTech has been a game-changer for businesses in all industries. By harnessing the power of investment technology, businesses can automate many of the tasks that traditionally required manual intervention.
This not only saves time and money but also allows businesses to focus on more important tasks, such as building relationships with their customers. In order to take advantage of the opportunities offered by FinTech, business owners need to understand how to use it to their advantage.
7. Meet Face-to-Face
There's no substitute for meeting someone face-to-face. If possible, try to schedule regular meetings with clients and partners. This gives you an opportunity to build rapport and get to know each other on a personal level.
Face-to-face meetings also allow you to read body language and better understand nonverbal cues. If meeting in person isn't possible, video conferencing can be a great alternative.
8. Offer Value
Finally, remember that relationships are a two-way street. If you want to build lasting relationships, you need to offer value.
This could mean anything from providing helpful resources to offering discounts or exclusive access. By showing that you're invested in the relationship, you'll encourage others to do the same.
9. Use Analytics to Better Understand Your Customers
By leveraging data and analytics, you can gain a better understanding of your customers and what they want.
This information can be used to improve your products and services, as well as your marketing and sales strategies. In turn, this will lead to more satisfied customers who are likely to do business with you again in the future.
Conclusion
By incorporating some of the latest advancements in financial technology, you can build lasting business relationships with your customers. From keeping their data safe and secure to offering customer support via live chat, there are many ways you can use FinTech to improve your business.