Public Wi-Fi is a great way to maintain an online presence in today's always-on society. Yet, there is a danger of having private information stolen if you use public Wi-Fi. Cybercriminals can simply snoop on your communications and utilize the information.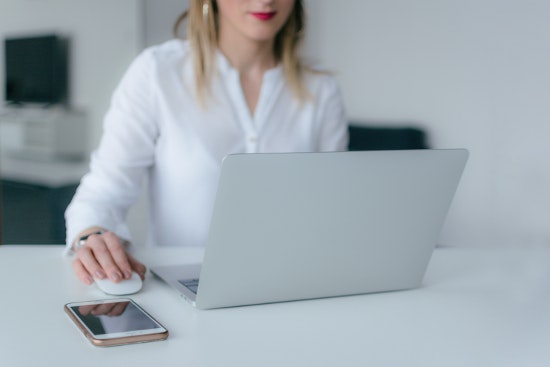 Taking the required measures to secure your personal information when utilizing public Wi-Fi is crucial. This post will use several methods to keep sensitive data safe while connecting to public Wi-Fi networks.
Use a Virtual Private Network (VPN)
While connecting to a public Wi-Fi network, using a virtual private network, often known as a VPN, is an excellent way to protect critical data from being intercepted by third parties. or VPN, is a service that encrypts your data in transit from your device to the VPN server.
In other words, your ISP and any possible cybercriminals won't be able to monitor your online behavior.
Choosing a VPN Provider:
There are several factors to think about before deciding on an online VPN service. Before providing any personal information, you should review their policies to be sure they are not collecting any. Second, as server location might affect your connection speed, you should look at their servers' physical location. Last but not least, make sure the cost is reasonable.
VPN Setup & Configuration:
The first step is to decide on a VPN service provider, and the second step is to configure the VPN on the device you will be using. The majority of virtual private network (VPN) services come packaged with specific mobile applications, which ease the installation process. Be careful to carry out each step exactly as described in the guidelines, though, so that you don't run into any difficulties.
Testing Your VPN:
When you have installed and set up your VPN, it is imperative that you test it to confirm that it is functioning appropriately. You can use several websites to test your VPN, such as IPLeak.net and DNSleaktest.com. These websites will tell you whether your VPN works correctly and whether your IP address is hidden.
Use HTTPS Websites
HTTPS websites are another way to safeguard data transmissions over public Wi-Fi networks. Data exchanged between your device, and the website you're browsing is encrypted thanks to a technology called HTTPS. When using this feature, your personal information and financial transactions are safe from prying eyes.
Identifying HTTPS Websites:
Understanding how to identify sites that don't employ HTTPS is crucial. The URL of an HTTPS site will begin with "https://" rather than the more common "http://," and a padlock icon will appear in the address bar. To ensure you always utilize HTTPS, add-ons like HTTPS Everywhere may be installed on your browser.
Enabling HTTPS on Websites:
Some websites may not automatically use HTTPS, so it's important to enable it manually. Most websites will have an option in your account settings to enable HTTPS, and you can also use browser extensions like HTTPS Everywhere to automatically enable HTTPS on all websites.
Authentication using HTTPS:
Even if a website claims to utilize HTTPS, you should verify that it is enabled for each page you access. Certain websites may have deactivated HTTPS on some pages, allowing hackers to access your sensitive information. Browser add-ons like HTTPS Everywhere make it easy to activate HTTPS permanently.
Update Your Programs Regularly
Last but not least, make sure your software is always up to date before connecting to a public Wi-Fi network. Software flaws are a common entry point for cybercriminals seeking to steal your data. By always running the most recent version of your software, you prevent security holes from compromising your data.
Enabling Automatic Updates:
Operating systems, web browsers, and many other apps typically offer the ability to install updates automatically. By selecting this, you can be certain that any security holes in your program will be addressed as quickly as feasible. Turning on automatic updates is easy and provides further security for your data.
Manually Verifying for Upgrades:
Even if you've enabled automatic updates, it's still a good idea to check for them manually occasionally. Not all software can be updated automatically, or there might be a lag between when an update is issued and when it's installed. Ensuring you have installed the most recent security fixes requires actively checking for updates.
Updating Firmware:
Firmware updates for devices like your router and modem are just as crucial as software updates. If you regularly update your firmware, you can be assured that any vulnerabilities in your setup will be patched. Most manufacturers often offer updates; you may check for them in your device's settings.
Conclusion
In conclusion, protecting personal information on public Wi-Fi is vital. By using a reputable VPN, enabling HTTPS, and keeping software up to date, you can safeguard your data and enjoy the convenience of public Wi-Fi without putting your personal information at risk.