Artificial intelligence (AI) has made many tasks easier, including writing essays. While AI-generated essays can be impressive, it can be difficult to tell if an AI generator or a human wrote them. However, several clues can help you detect if an AI generator wrote an essay.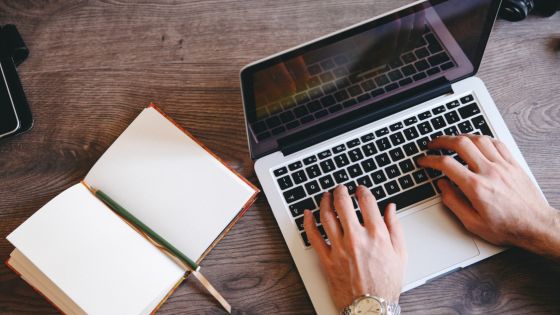 Ways to Detect if an Ai Generator wrote an Essay
Lack of Personal Touch
The absence of human involvement is often cited as one of the telltale characteristics of an AI-generated article. Artificial intelligence (AI) generators struggle to express a message in a personal and relevant manner because they lack the emotional intelligence and experience people have. Essays written by computers might come out as cold and impersonal.
Incoherence
Essays written by AI generators may sometimes have confusing or absurd phrases. Some phrases may not fit the overall tone of the essay or may not make sense.
Repetitive Content
AI-generated essays tend to include a lot of repetition since the words and sentences used to create them are pre-programmed. Conversely, human authors are more prone to utilize creative vocabulary and phraseology.
Lack of Creativity
Essays produced by AI generators are often predictable and lack the critical thinking abilities of human authors. Writing from a human perspective may often provide more interesting results than what can be produced by an AI generator, which tends to follow a more rigid formula.
Perfect Grammar and Spelling
It can seem like a plus because most AI content producers have flawless grammar and spelling. Yet, flawless grammar and spelling might be a giveaway that a computer rather than someone wrote the essay.
Unnatural Transitions
Artificial intelligence essays may include awkward paragraph or concept transitions. Such changes in pace or subject matter might be jarring and make the essay hard to follow.
Unnatural or Unusual Language Choices
Machine learning generators don't always sound as human as you'd expect them to. There are several ways to achieve this, the most common of which is to use jargon that is out of place in the topic of your essay, such as highly technical or scientific terminology.
The Role of Plagiarism Checkers and Other Tools in Detecting AI-generated Essays
The Role of Plagiarism Checkers
Academic plagiarism detectors may also identify AI-generated writings. Algorithms create these writings, which may include copied text. While plagiarism checkers can help identify AI-generated essays, it's important to note that human authors can also unintentionally copy. Therefore, plagiarism detection should not solely rely on AI detection but should be complemented by other methods.
Language Analysis Software
Language analysis tools can identify AI-generated writings. This program analyzes language, syntax, and grammar to find signs of machine-generated material. Language analysis tools may reveal situations where the essay's language is inconsistent with the writer's ability or where there are unique sentence structure or word choice trends.
Text Analysis Tools
Language and text analysis algorithms or AI content detector API can identify AI-generated writings. These programs evaluate text for signs of machine-generated content. Text analysis technologies may detect repetitive or formulaic language and content patterns that match algorithm output.
AI's Future in Writing Essays and Possible Breakthroughs
Advanced language processing
At this time, AI systems can grasp the fundamentals of grammar and syntax. But AI's capacity to understand and respond to human language is the next frontier. As a result, AI will understand what is written, how it is written, in what context, and with what goals.
Personalization
With the advent of AI, tailoring content to each user is now a feasible option. But, further development of this technology is anticipated, opening the door for AI to learn user preferences and adapt the material to meet individual users' interests and requirements. Artificial intelligence (AI) may evaluate a user's browsing history and provide recommendations based on their interests.
Improved content generation
AI may now generate basic material like news stories, reports, and product descriptions. On the other hand, the next stage is for AI to develop more sophisticated material like books, poems, and films. So, AI would need to improve its comprehension of language and sentiment.
Conclusion
In conclusion, several clues can help you detect if an AI generator wrote an essay. These include a lack of personal touch, incoherence, repetitive content, a lack of creativity, perfect grammar and spelling, unnatural transitions, and unnatural or unusual language choices. However, it's important to note that AI technology is constantly evolving, and it may become more challenging to distinguish between human and AI-generated essays in the future.