There's an abundance of competition out there whether you're selling products or services. You want your brand to stand out, draw in new customers and keep the ones you have always satisfied. The market is already over-saturated with companies of all kinds trying to get attention, so how do successful brands take it to the next level? Business experts are sharing their advice on how to keep your customers updated and interested.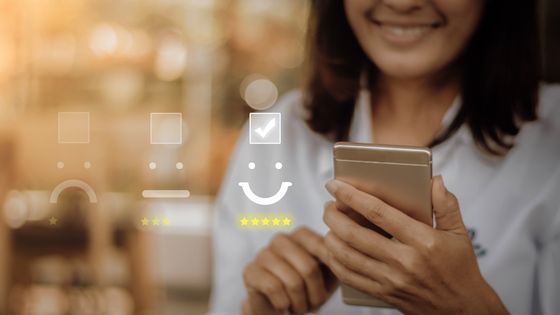 Social Media
When you're ready to make a change or update your products, you need a sound communications strategy, and social media is just one method for getting the message heard.
Social media provides excellent platforms that can reach all of your customers and many more beyond your base. You can use your general page to announce any modifications you are making to your brand. You can also answer questions on your social media pages and respond to any questions that are posted there.
Your Website
Customers will also head to your website looking for more information. You can make that easy for your audience by placing a banner at the top of your website or making the link large enough for customers to see it as you inform them about any changes to your brand.
Take the time to update the information you have. Customer appreciates good service, and keeping them abreast of these events is essential for your company's image and integrity.
Marketing Automation
In today's modern world, you have amazing options for announcing product updates and letting customers make the most of your software or platform.
A great way to do this is via automated text message because you are not only personally engaging with your clients but also not having to worry about any manual intervention. Best of all, marketing automation allows you to reach large volumes of people instantly. In other words, you can message 10 individuals or 100,000 individuals.
Live Webinars
Webinars that are happening in real-time also offer a convenient method of informing your customers about any product changes. The audience sees the action as it is happening, and for many, this makes them feel more connected to the presenters.
Hosting live webinars not only provides updates but can be utilized to demonstrate to your customers how this new solution will work and answer any questions they may have. It's an interactive method that can come in the form of a panel discussion, seminar, class, etc.
Monthly Newsletter
You can also let your customer base know about important product updates through an email blast. A lot of businesses still use the old-fashioned technique of sending email copy that contains a monthly message or newsletter.
This is a cost-effective approach and one that can assist you in building a broader image of your organization and increasing awareness about your brand.
Remember to make content relative. Subscribers and audiences are seeking relevant and timely information.
Live Q&A
Your customer success team can also get involved and host a live Q&A session when you are looking to maintain good customer relations and keep them updated on any product changes.
For instance, the team would start with a quick presentation and then, articulate how the new brand feature or solution works and how your clients can use it to attain their goals.
The customers would have the chance to discuss the new updates and bring in effective dialogue.
Recurring Blog Posts
Let's say you are introducing a new version of your brand's product. One way business owners do this is through recurring blog posts.
You could debut a "Products" series blog on your company website, where your customers could learn about major announcements. People appreciate good web content that educates and provides the information they can use.
Building strong professional relationships is extremely important with any brand or business. Communication is essential, and without it, your product or service will sink. Today's competition can be brutal out there, but when you understand the key components of effective brand building, your company has a great chance of succeeding.
Try these professional tips outlined above, and best of luck!