Email marketing is one of the most effective ways to promote your business. It's also an easy way to get in touch with customers and build relationships. However, it might not be easy to know where to start when designing your email campaign. Here are ways to have an effective email marketing campaign.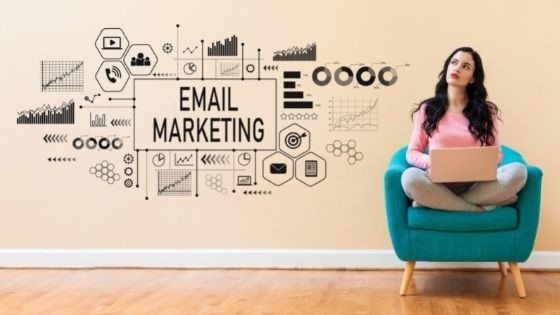 1. Target Your Audience
Know who you are trying to reach and what will interest them. You'll get the most out of your campaign if it's highly targeted. Before you begin, decide on a list of people to send your email to. Ask your customer database for contacts (and permission) or buy a mailing list from a reputable source that targets your audience. Be sure to look at their previous purchases and interests, or sign up for their newsletters so you can see what they like and how frequently they open emails before buying a list.
2. Choose an Engaging Subject Line
Always use a relevant and engaging subject line rather than "hello." If possible, try offering something of value, such as exclusive or content related to the topic of their previous purchase. Get creative, but be sure to test a few different options to see which get the most opens.
3. Write Concise and Engaging Copy
Your email should be scannable so people can quickly understand what it's about. Break up your text with headings, images, and lists. Keep your sentences short and use strong verbs. Try to evoke an emotional response by showing the benefits of taking action.
4. Make it Mobile-Friendly
Don't just create a mobile version of your email. Your customers use all kinds of devices to check their email, so be sure yours is readable on any device, no matter how small the screen.
5. Use Cold Email Campaigns That Stands Out
Cold email campaigns are emails sent to people who aren't expecting them. As a result, they usually stand out and get noticed more. When crafting a cold email campaign, write a subject line that's clear about what the recipient will receive if they click on it. If you do not know how to craft one, hire companies that offer a cold email service.
After the subject line, create a short intro paragraph saying why you're reaching out and how you think you can help them. Finally, include a call-to-action button to get people reading your full message or emailing you directly with their questions.
6. Use Clear Choices When You Ask People to Take Action
People are more likely to take action when the choices are straightforward. Be clear about what you want them to do by providing two options: say yes or no. If someone says yes, they should be directed to a landing page or a page on your website. If they say no, give them an option to unsubscribe or reply to your email asking why they didn't choose to take action.
7. Use Animated GIFs
Animated GIFs are a great way to stand out in someone's inbox and catch their attention. They're also more likely to be shared on social media, making them a great way to reach more people. When using animated GIFs, be sure they add value to the email and aren't just there for the sake of being funny or eye-catching.
8. Test, Test, Test
The only way to know what works for your audience is to test different things. Try different subject lines, email formats, and calls-to-action. See which ones get the most opens, clicks, and conversions. You can use tools like A/B testing to see how small changes can impact your results.
9. Make Your Content Relevant to the Type of Subscription
If you have multiple subscriptions, make sure your content caters to each one. For example, if someone subscribes to a monthly email, try sending them tips on preparing themselves for that month's topic. This will keep them interested in your emails and the topics you're discussing.
Conclusion
There are many things to consider to have a successful campaign when it comes to email marketing. By targeting your audience, writing a concise and engaging copy, and using clear choices when you ask people to take action, you'll be on your way to success. Be sure to test different campaign elements to see what works best for your audience. With these tips in mind, you're ready to get started with your email marketing campaign.