It has come to that time of the year where people of different professions to private individuals are excited about the year's tech gadgets and technological trends. Since the hit of Corona, normal office routine work has shifted to home working. Office work has seen fewer activities with most of its working and tools being transferred in-house.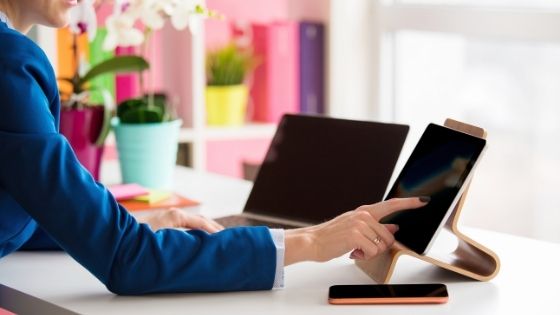 The pandemic has forced people to accept the digital norm era with the focus of its applications in office management and meeting the requirements of office professionalism. AT the core of the office management products is a computer. The computer is now the motherboard of operation. It controls and allows professionals and individuals to access information and interact with the world.
What to Look For:
Having a top-quality headset will allow you to connect with your business partners and interact with your coworkers efficiently. With the introduction of smartphones, people tend to incorporate their use in most of their office applications. Having a headset that can combine your computer and smartphone's functioning would assist you with your office homework.
The headset you opt for should provide you with a quality top sound with absolute comfort. The headset should have top-notch communication features in voice calls and video making. The headset needs to have outstanding voice reduction qualities and provide you with your sound to avoid shouting. Bluetooth capabilities should allow auto-switching between your home devices, be it your computer or phone.
Well, you might be looking for a designed or certified with Unified communication Association for skype, or Microsoft or which are optimized for cisco, majority of the main streams also work well. If you have started working remotely, you have noticed the importance of the headset. To better allow you to focus on your office task, here are some of the recommendation headsets for your office home use.
1. The Poly Sync Series
This series provides you with the best audio quality for all your requirement speakerphones. They have enhanced features for echo cancellations, with a full-duplex two-way conversation with multiple ranges of 2 – 6 microphones for clarity of voice turn around. The poly sync series provides you with the best pick-up sound range and image for both your voice and phone calls. They come in USB –A, USB – C, and + versions. The speakerphones also come with specific accessories, including a charging stand. Poly sync series speakerphones allow application connectivity for Mac, Windows, Zooms, and Microsoft teams.
2. Jabra Evolve2 85 UC
The Jabra Evolve2 85 UC offers excellent clarity for all your office work communication. It is equipped with an ANC feature that gives you the best noise cancellation. The Evolve 285 has ten microphones that allow the clarity of your voice to keep you connected to all your business partners. The battery life can last up to 35 hours nonstop.
3. Sennheiser Adapt 660
The Epos introduced the Sennheiser Adapt 660 with updated features in telephony and PC connectivity. The headsets are comfortable and come with an excellent voice cancellation feature. The headsets are Microsoft teams certified and have outstanding voice performance with a battery life rate of up to 30 hours. They are currently sold at Amazon for $289.
4. Creative Sound Blaster Jam V2
The Creative Sound Blaster Jam V2 has updated Bluetooth 5.0 with a multi-point pairing that simultaneously joins two devices. It uses a USB –C charging system with control buttons for playback and volume. Creative Sound Blaster Jam V2 auto-connect to mac and Iphone12 pro and can switch calls when using the PC. The price is quite comfortable for their daily use to both the office and the family.
5. Jabra Elite 45h
The Jabra Elite 45h provides you with the best quality sound with much comfort. Their sidetone button has a feature that makes you hear your voice. The feature allows you to control your tone while making and taking calls. It has a multi Bluetooth feature that allows its users to switch calls on their home devices.
If you are opting to upgrade your home office sound set hope you have found a feature that would help better your home office environment.