For many businesses, lead generation is the most critical metric they track. For this reason, you must find the best ways to optimize lead generation for your business.
An excellent website will help you convert visitors into leads, but you must also consider your company's strategies.
There are various ways you can make your website more effective at lead generation. So, here are some tips to help you draw more leads to your website.
1. Think Like a Prospect
Members of your target audience are interested in your product or service because they want to solve a problem. So, when creating your website, ask yourself how to make this site as applicable as possible for your prospects.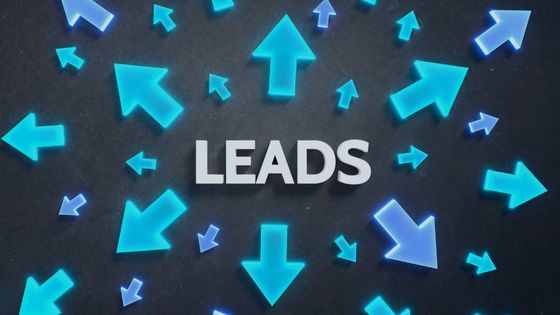 Your goal is to help them solve their problem. However, you also must remember that the Internet is a highly competitive environment, and most people don't have time to sort through tons of irrelevant information.
2. Know Your Keywords
Keywords are what people search for in Google or other search engines when they're looking for information about your product or service. You aim to attract as many prospects as possible with the right keywords to capture their attention.
3. Test Out Multiple Landing Pages
When someone is looking for information about something, they often look at multiple sources. They'll compare prices, read reviews, and then make an informed decision about their purchase.
So, you must create different landing pages for your website, each with a unique message. Then, you'll have to test out different messages to see which one works best.
4. Highlight the Right Benefits
While it is essential to highlight the features of your product or service, you also need to tell your prospect how your company can help them. Remember that when people are looking for information, they want solutions immediately. So, draw attention to the top benefits of using your product or service and ensure people can easily find all the information they need.
5. Feature Testimonials
Testimonials are a powerful way to persuade potential customers to buy from you instead of a competitor. Customers are much more likely to purchase from you after reading about how happy past customers were with your products or services.
Put yourself in the shoes of a prospect looking for information on the Internet. You'll likely take a second look at a website with dozens of positive reviews about its products or services.
6. Use the Power of Video
Video is one of the most compelling ways to communicate with your audience, so it's important to include it on your website. When people can hear and see you, they're much more likely to trust what you have to say and consider purchasing your product.
Your goal is to create videos that prove you can help your prospects solve their problems. Once they've seen how you do this, they'll likely decide to purchase your service or products.
7. Expand Your Website
Customers who browse your website expect to find all the necessary information. If lots of necessary information is missing, it won't be much of a surprise when they leave your site and head to another one instead.
Avoid committing examples of bad web design that include forcing visitors to scroll through pages of filler content before they can access any relevant information.
8. Add a Splashy Graphic
Your website's graphics are an essential part of your marketing efforts. They should get attention, which is why you should ensure you have some eye-catching logos and pictures.
In addition, make sure the graphics appear to be related to the types of people that will be visiting your site. For example, if you own a coffee shop, you'll probably want to feature some images of coffee or coffee-related items on your homepage.
9. Be Consistent
The easiest way to be consistent is to create a content management system (CMS), which enables you to automatically update your site's content without having to edit each page individually.
However, you can also be consistent by using the same company name, logo, and color scheme on all of your marketing material, including your business cards. Use the same terms and phrases over and over again on all of your social media accounts, as well.
The Bottom Line
These simple tips will help you create a website that's easy to navigate, loaded with valuable information, and can generate leads for your business.
Remember that a well-designed site is about helping people solve their problems, so ensure you do your best to provide them with the necessary information.