Where you choose to live has a profound impact on the success of your career trajectory. If you work in the tech industry, you will undoubtedly find it helpful if you choose an area to build your life that is rich with these types of job opportunities. Here are five of the top places to live if you are in the tech industry.
San Jose, California
San Jose is still the granddaddy of them all when it comes to job opportunities in the tech industry. As the largest city in the famous Silicon Valley, San Jose is a mecca for innovation. San Jose also boasts the distinction of being the highest-paying city for those in the industry.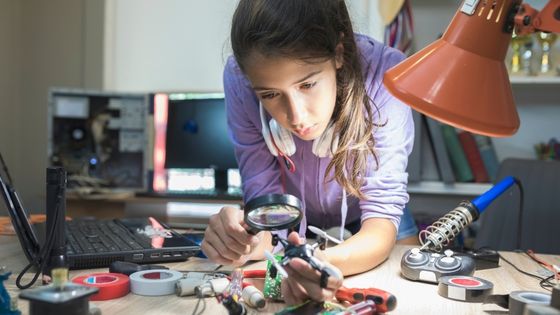 In addition to the plentiful job opportunities and high salaries, the city also offers its residents warm and sunny weather, a plethora of outdoor recreational opportunities, a booming cultural scene, and much more. Living in San Jose puts you at the doorstep of both the mountains and the ocean, giving you the best of both worlds as you make your mark on the industry. Some of the most known tech companies in San Jose include Google, Adobe, and PayPal.
Austin, Texas
Do not overlook the capital city of Texas when it comes to tech jobs. Unlike many of the other cities on this list, Austin also has a lower cost of living. This makes it an attractive option for those getting started in their professional lives. An advantageous tax structure and breaks for small businesses have enticed many of the nation's top tech giants to open up shop in Austin.
As a bonus, it is easy to find apartments in Tech Ridge Austin. The vast amount of living accommodations makes it easy to find your perfect place to call home. Major employers in the industry include Dell, Apple, and Tesla.
Boulder, Colorado
While most people know Boulder as the quintessential college town, this Colorado gem is also making waves for its rising tech industry. Nestled into the foothills of the Rocky Mountains, Boulder offers a gorgeous backdrop as you build your career. Boulder has been able to retain its small-town scene while still being less than an hour from downtown Denver.
One of Boulder's biggest selling points is its natural setting. You will enjoy easy access to all of the country's best outdoor winter sports when you choose Boulder as your home. During the warmer months, head out to the mountains to enjoy the hiking and biking trails. The downtown Pearl Street Mall area of Boulder is alive at all times of the year with a cornucopia of restaurants, bars, and shops.
Seattle, Washington
Seattle has built up quite a reputation over the last decade as one of the largest tech hubs outside of Silicon Valley. The Emerald City is home to Microsoft, Amazon, and Boeing. There is no more beautiful place to live than in Seattle and its environs. From the towering Mount Rainier in the distance to the waters of Lake Washington and the Puget Sound, Seattle has it all.
As long as you do not mind the rain, it is easy to see why so many people flock to Seattle for its plentiful job opportunities. The diverse culture, rich music scene, and eclectic vibe of the city give you plenty of ways to let loose when you are not advancing your tech career.
Washington, D.C.
As the nation's capital, it makes sense that Washington, D.C. would also deliver a quickly growing tech community. An overwhelming number of jobs in the industry are associated with the federal government or its contractors. These types of positions typically boast great salaries, exceptional benefits packages, and flexible work schedules.
Many people choose Washington, D.C. for its diverse population, its vast public transportation system, and its rich history and culture. In addition to the jobs within the government and military branches, the district also is a major market for jobs with IBM, Amazon, and Oracle.
These five cities are all great options when looking to grow your career in the tech industry. Not only do all five locations provide an abundance of job opportunities but they are also great places to put down your roots.