YouTube has become a giant and popular platform, whether for the viewers or the merchants, and it has contained different content in all fields.
According to statistics, most people who visit YouTube amount to 70% on their smartphone, while the remaining percentage uses computers or an iPad. And of that percentage, more than a billion YouTube users per month, and the downloaded videos amount to 10 million videos.
Statistics also say that users generally exceed 7 billion hours per month and remain about 30 minutes as the average increase in users. The hours uploaded to YouTube are estimated at 600 hours or more.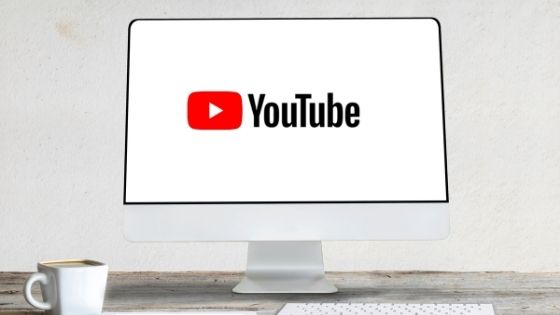 In the previous paragraphs, you learned about some special statistics about YouTube to learn more about the field you are working on or using. Moreover, many people have YouTube channels creating videos to attract viewers to profit from YouTube.
In order to attract the most significant possible number of viewers, the channel page must be organized excellently, and the most important thing in that cover is the YouTube cover, which expresses the channel's content. There are many online tools to get a YouTube cover without installing programs.
How to make a YouTube cover
There are many types of YouTube covers, so we find, for example, a cooking YouTube cover, a games YouTube cover, or others. You may also find it in many colors, for example, a black YouTube cover, and the design is any of those types. You do not need a lot of professionalism to make a YouTube cover.
You can design a YouTube cover for free without programs, whether for YouTube Or social networking sites by free online graphics editors.
Best 4 online YouTube cover editors
Canva
With Canva, you can design a fantastic cover for a YouTube channel using ready-made templates from Canva. It provides you with many designs that can be used to design a distinctive cover and through which you can design a banner easily and with just a few clicks, thus getting a professional order.
Canva may not be very specialized in editing images. Still, it is the best in designing infographics and illustrations, which many people rely significantly on for their service and the services it provides.
Canva's Features
The best thing is that it has no ads.
Templates are provided with ready-made sizes.
It has ready-made templates according to the purpose of the design.
It has many icons and graphics that you can add to your photos easily.
You can upload images after designing them in several different formats such as PNG, JPG, or even PDF if you are designing books.
You can choose to design a Facebook, Instagram, website, or YouTube post, and the tool will automatically give you the dimensions assigned to it.
DesignCap
DesignCap is one of the great tools specialized in designing and modifying images and creating YouTube covers, which has recently been discovered. You can make great designs for any purpose you want through DesignCap, such as Instagram posts, Facebook posts, infographics, and others.
This tool mainly specializes in designing images, but it also has some great features that you can use to design YouTube covers professionally and edit images online. With your click of a button, you can make a lot of modifications to the images that you upload, as well as it has a lot of features and characteristics.
Advantages of DesignCap
It is an excellent tool for editing graphics with ease.
It contains a huge library of images and illustrations.
You can instantly add images, text, and backgrounds to your designs.
Fotor
Fotor is one of the free sites that allows all its users to edit all photos on the computer without logging in to the site.
This site includes all the tools that a person needs to modify the image, and in addition, it contains frames, filters, and stickers that make pictures more beautiful.
Features of Fotor
The site provides an application for editing and designing images on the phone for Android and iPhone.
It provides you with a set of image templates that you can use in your designs or photos.
You can edit photos' colors and add filters and effects, enhancing your photos and making them professional.
Snappa
Snappa is one of the leading sites for designing YouTube covers and editing photos online.
This site is also characterized by being very fast and easy to use and containing a lot of utilities. It can modify and edit images, not to mention it contains a giant library of images and graphics. Still, unfortunately, its free version is limited and does not give many possibilities.
Key features of Snappa
It supports all devices.
It is very easy to use.
You will not need to download any programs.
You can create professional photos, whatever your level.
Wrapping up
Now that you have learned all the handy Youtube cover editors, hoping that you will like it and benefit. If you want to start your Youtube content creator business, do not hesitate to try them.