The mobile software development market is growing rapidly, as applications are strong tools for businesses to meet their target consumers. The rise of the e-commerce industry has prompted retailers to use a variety of apps to run a more efficient and profitable business. The number of businesses that are developing new mobile apps is increasing.
You may have noticed that small to medium-sized businesses you engage with, such as coffee shops, beauty spas, and food ordering applications, have their dedicated mobile application. All of these businesses demonstrate how to take marketing to the next level. You should engage a mobile app developer to construct a mobile app for your business.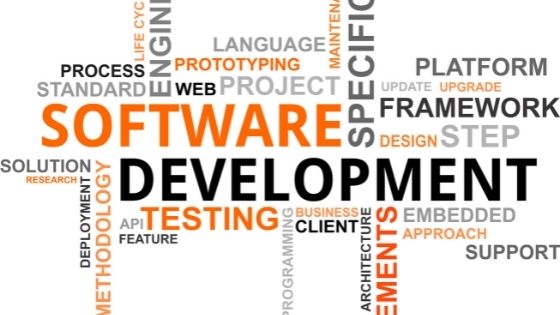 Business firms started developing mobile applications a few years ago. In today's world, the ubiquitous use of the internet has altered the very concept of apps. Most start-ups are using apps to launch their businesses these days, and the reason for this is that they require minimal infrastructure and resource management.
Improving sales
Customers can use their smartphones to reserve a table, order food, and pay for it through mobile apps. This allows companies to increase customer loyalty. Customers can learn about company promotions, discounts, and bonuses by integrating loyalty programs into apps. Business owners can use personalization tools to provide push notifications about new product promotions and discounts. Companies can also check their business analytics with an app.
Customers who have the company's app installed on their phones can receive more information about exclusive offers and special bonuses. Customers can use their mobile phones to access company information, products, and services at any time. Improved customer engagement leads to increased loyalty and, as a result, increased sales.
Digital marketing
Mobile apps allow for more effective digital marketing and consumer communication. A significant market presence necessitates a variety of features and functionalities, such as a user account, chat assistance, search capabilities, and loyalty programs. Complete information on the company's business and services must be included. Consumers must be kept informed about various changes, such as launching new products or services and updating various promotions and offers via newsletters or notifications to determine the company's legitimacy. Patrons will feel more connected to your organization and business due to this.
Optimized business relations
You can design an app for team employee interaction, such as monitoring and managing operations, exchanging files and data, and gathering various statistics. Mobile apps make it possible to organize and automate various corporate processes effectively. You may maintain constant interaction between employees using apps regardless of their location.
You may create relationships with customers remotely using mobile apps. Customers do not need to remember your website address or search engine because your app is already installed on their smartphone. Customers may use your app without access to the Internet, depending on its features. Installers of your mobile app gain access to your company's information zone. As a result, some tactics inflate the number of installs by offering bonuses and discounts on a variety of products. Using search engines, the company's Internet resource aids in capturing clients' attention.
To summarize, there are numerous advantages to using a mobile app in the workplace. Some of the ways that allow you to succeed in the market rivalry are mentioned in the points described above. Keeping up with the latest innovations and being innovative can help you stand out from the crowd. For B2B companies, knowing the best and most appropriate mobile apps is critical.