Making unique CDs is a great way to express individuality while expanding your musical horizons. Turn your dull, basic CDs into pieces of art that represent your distinct style and personality with just a little effort and imagination. How to make your CDs unique and memorable is the topic of this essay.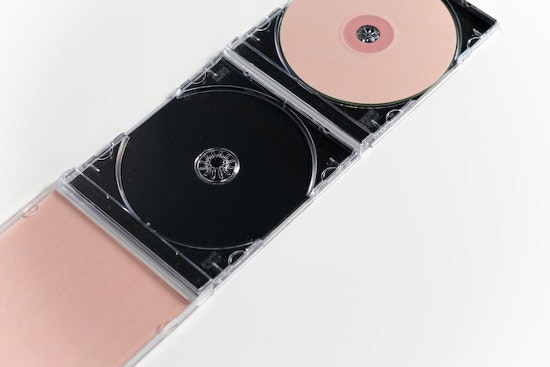 Steps to Customize Your CDs
Choose Your CD
Selecting the desired CD format is the first step in creating custom CDs. CDs may be purchased in various formats, including blank, recordable, and rewritable discs. Most electronic retailers have at least some kind of blank CD.
What to Include
Determine the information you want to include on the CD, such as the album or mixtape name, artist name, date, or any other relevant details to easily identify the CD and make it more personalized.
Gather Materials
You'll need some supplies, like markers, stickers, labels, paint, and glitter, to personalize your CDs. It's up to you what you use, but make sure it's good quality and won't ruin your CD.
Plan Your Design
A well-thought-out approach will serve you well when you personalize your CD. You may draw a rough sketch of your idea on paper or utilize computer software, and this can help you visualize how you want your customized CD to look and feel.
Customize Your CD
Now that your layout is mapped out, you can begin personalizing your CD. The CD is a blank slate, so feel free to decorate it any way you want by drawing, writing song names, or making patterns with markers. Stickers may also give your CD a unique look and feel. Labels help you keep track of your CD collection and locate a certain disc quickly. Artistic artists might even use paint or glitter to make their CDs stand out.
Protect Your CD
When you make your CD cover, you have the freedom to experiment with various patterns, colors, and styles without impacting the overall quality of the finished product. It's a wonderful chance to let your mind roam and explore new territory.
Benefits of Customizing a CD
Creativity
While designing a one-of-a-kind CD cover, you have the freedom to experiment with different design approaches, styles, and color palettes without jeopardizing the quality of the finished product. That is a wonderful opportunity to let your imagination go wild.
Gift-giving
A customized CD is a thoughtful and personal gift that you can create for your friends and family members. You may show your gratitude by creating a CD compilation of the recipient's preferred music, personalizing the packaging, and presenting it to them as a gift.
Cost-effective
Customizing a CD is a low-cost option for making one-of-a-kind presents or keeping track of your music library. A standard audio CD may be transformed into a one-of-a-kind work of art with only a small amount of work and imagination.
Memorabilia
Creating a personalized CD is a great way to commemorate a memorable moment or person. Compile a CD of your favorite tunes for a memorable wedding or party favor.
Important Factors to Consider Before Customizing a CD
Purpose
What exactly is the CD for? Do you plan on using it alone, or are you making it for a particular group or occasion? If you have a clear idea of the CD's intended use, you can better choose appropriate materials and create a compelling cover.
Budget
To what extent are you prepared to fund this endeavor? The cost to personalize a CD varies with factors, including the complexity of the design, the number of copies ordered, and the kind of CD used. It is important to know your financial limitations before making any decisions.
Quantity
In terms of customized CDs, how many do you need? The quantity will determine the most cost-effective method of producing the CDs, whether burning them yourself or through a professional duplication service.
Conclusion
Putting your unique stamp on your CD collection is a fun and innovative way to show off your artistic side. Putting in the time and effort to carefully choose your materials, carefully plan your design, and carefully personalize your CD will provide a one-of-a-kind and eye-catching CD that perfectly reflects your individuality. With these easy suggestions, you may turn your boring CDs into keepsakes you'll be delighted to show off. Just let your imagination go wild; the potential outcomes are vast!