When you're in the retail business, you have to deal with intense competition and frequent changes in customer preferences. You need to come up with innovative ways to interact with your clients if you want your company to expand and stay ahead of the competition at the same time. Luckily, modern technology provides plenty of options for reaching out to and maintaining interest from new clients. You can contact more people and more potential buyers by doing things like sending out SMS messages and launching email marketing campaigns. With these strategies, you may expand your retail business and cultivate devoted customers.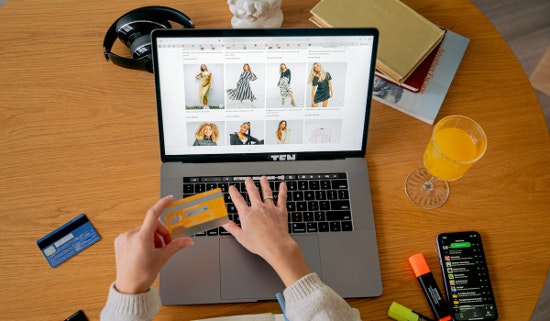 1. Instant Delivery
Most people read their SMS messages within a few minutes of receiving them, making them a useful tool for instantaneous engagement with consumers.
2. Cost-Effective
One of the most efficient forms of advertising is text message marketing. It is low-cost and yields a high rate of return.
3. Strong Participation
When compared to other kinds of digital marketing, such as emails, the response rate to SMS messages is far greater. SMS communications have a higher open rate and increased click-through rates from customers.
4. Individualized Interaction
SMS marketing facilitates one-on-one interaction with clients. Depending on their preferences and previous purchases, stores may personalize their communications with customers.
5. Higher Revenues
By providing clients with special promotions and discounts, SMS marketing may help boost sales. New product launches and sales can both benefit from its deployment.
6. Boosted Customer Dedication
Consistent contact via short message service (SMS) is a great way to keep customers coming back. Customers will appreciate the thoughtful gesture of receiving offers tailored specifically to them.
7. Enhanced Foot Activity
Retailers may increase their foot traffic with the use of text message marketing. Businesses in the retail sector may now target nearby clients with targeted offers and discounts.
8. Easy Opt-In and Opt-Out
To provide customers more agency over the messages they receive, SMS marketing campaigns or text blast software allows them to quickly opt-in and out.
9. Greater Reach
SMS advertising is more widespread than more conventional forms of promotion. It allows for simultaneous interaction with several clients.
10. Instantaneous Response
With short message service marketing, businesses may get instantaneous responses from clients. Businesses in the retail sector may now instantly obtain results to polls and surveys sent to clients.
SMS Marketing VS Email Marketing
Higher Open Rates
When compared to email marketing, the open rate for SMS campaigns is far greater. Unlike emails, which might go unread for hours, days, or even get lost in spam bins, texts are often opened within seconds of receipt. What this means for businesses is that their SMS messages are more likely to be seen by their target audience.
Immediate Communication
SMS marketing facilitates instantaneous interaction between companies and their clientele. Due to the speed with which text messages can be sent and received, they are perfect for businesses who want to alert their consumers about time-sensitive promotions and discounts. In contrast, customers may take longer to respond to email marketing, meaning firms may miss out on a timely chance.
Personalization
Using SMS marketing, firms can tailor their messages to each individual client depending on their likes, purchases, location, and other information. The ability to tailor communications to each individual consumer is a powerful tool for any firm.
Some Considerations Regarding SMS Marketing
Target Audience
The intended recipients should be kept in mind while you plot out your SMS advertising strategy. Find out who your target audience is and what they're looking for in terms of content. This will allow you to craft more specific, well-received, and actionable communications.
Timing
When sending an SMS, time is everything. While sending a message, keep in mind the time of day and the day of the week. Messages should not be sent at inappropriate hours, such as very early or very late. Think about how your communications will coincide with any upcoming sales or specials.
Compliance
SMS marketing should be conducted in accordance with all applicable laws and regulations. Always get the customer's permission before sending them anything and make it simple for them to unsubscribe. Keep in mind any standards or regulations that may affect your SMS marketing strategy.
Conclusion
SMS marketing is a great weapon to have in your arsenal if you're looking to grow your retail business strategically. Increased engagement and conversion rates are just two of the numerous ways in which SMS marketing has revolutionized the retail sector. The dos and don'ts of SMS marketing, such as getting permission and tailoring your messages, are, nonetheless, essential. Understanding these factors and the ways in which SMS marketing outperforms email marketing will allow merchants to make the most of this promotional avenue.