With the rapid rise of computers and technology, educating yourself on computer data security is more important than ever. Nowadays, anything you do on a computer leaves a digital footprint – from browsing the web to visiting Facebook. This digital trail can have major implications in your personal and professional life if your data is hacked into or compromised. Data security refers to the security of personal data that you may have stored on a computer.
There are many ways that data can get hacked into, and it's important to know how to protect yourself. Here are the benefits of computer data security.
1. Improves Productivity
Data security allows you to focus better on your work by protecting your data from getting hacked into or compromised. By developing systems that help you to stay secure online, you can avoid many of the distractions and dangers associated with leaving your data unprotected.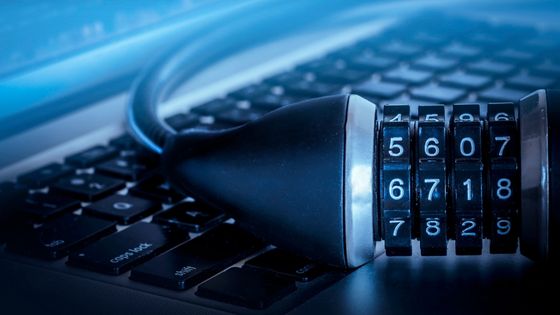 For instance, the cloud allows the storage of files and data from your computer anytime, anywhere. However, despite this convenience, there are risks associated with storing personal data on a cloud, such as developing a virus or malware that can infect your computer and cause huge damage.
2. Prevents Identity Theft
In today's world, it's not difficult for someone to steal your identity if you're not careful. If someone obtains your personal information and uses it for fraud, you're still at risk of identity theft even if you've taken every precaution possible.
Fortunately, there's no need to fear when you're safe from data security threats. Many solutions are available today to ensure that your information is always safe and secure. For example, computer data security solutions help you keep personal info completely private on the Internet. Because these solutions encrypt the data stored online, it becomes difficult for anyone to access and use your confidential information.
3. Brand Trust
Like with any investment, there's a risk involved in online business. If your business' reputation is damaged due to the security of your data, you won't be able to market it effectively, which could cost you plenty in sales and greatly damage your brand.
That's why you need to think about computer data security. Many solutions can prevent hackers from accessing your business' system and cause thousands of dollars in loss each year. If customers trust your brand, you will notice an increase in sales and return customers, which can only be good for business. For instance, if you use a simple CRM service, you'll be able to find out exactly when your customers purchase from you. You can also create marketing campaigns and send emails that promote your products and services to customers at the perfect time.
4. Value and Cost Savings
With computer data security solutions, you can save money and time by not having to go through the hassle of fixing every security loophole that hackers cause. Life becomes much simpler when you stay secure from data security threats. With computer data security solutions, you can also save on the cost of hiring IT professionals to deal with cybersecurity.
Because of these great benefits, you need to take steps to develop computer data security systems that protect your information and your business against online threats. By keeping your information safe, you'll be able to focus on growing your business and making it successful.
5. Protects Against Internal Attacks
While data security is important to protect you from outside threats, it's also useful to prevent internal attacks. For example, suppose one of your employees steals your confidential information. In that case, they could potentially cause irreparable damage to your company if they sell it to a competitor or use it for their agenda.
To prevent confidential information from getting into the wrong hands, you can implement computer data security measures at work and at home. If you secure your data using strong passwords and two-factor authentication, it will be more difficult for anyone to get into your system.
6. Protects Against External Threats
The main reason why you should develop computer data security systems is to protect your business from external threats. Hackers will always target you if you're dealing with large amounts of confidential data. Because of this, developing computer data security measures is a critical aspect of keeping your information secure.
To keep your business safe from hackers, you can always use the cloud to store files. However, the downside to this is that various cybercriminals can breach your system and steal data without leaving a trace.
Conclusion
To keep your business secure, you must ensure that your data is secure. In this day and age, it is virtually impossible to remove security vulnerabilities completely. Fortunately, there are ways to mitigate them.
When it comes to computer data security, there are many factors that you need to consider when protecting your information. First, you should ensure that your network is completely secure. Also, update your systems, install antiviruses, have a backup, and encrypt your data.